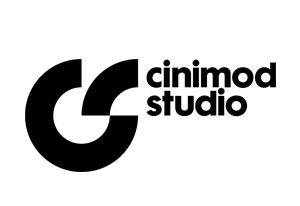 Cinimod Studio is a cross-discipline practice based in London specialising in the fusion of architecture, lighting design, and art. Cinimod Studio is looking for a lead lighting designer to join their award-winning team with a view to leading and directing their ground- breaking projects, and to enable the development of a strong and effective lighting team. The applicant must have at least 5 years solid lighting experience, and be able to demonstrate the way they have led and supported teams in previous positions.
The applicant will work on a diverse range of architectural lighting projects, working closely with their team, and with the other departments within the studio. With a diverse selection of current projects, the applicant should be happy to pick up projects mid-schedule and actively seek out and grow future projects.
The lighting team itself is a strong core team of typically 3-4 people, and the position is for someone who will be happy to lead a team that work collaboratively, are hands-on, and who push boundaries. The participant will need to be comfortable leading all parts of a project; leading the members of the team in creating some truly stunning outcomes, managing deadlines and deliverables, and negotiating fees and contracts. They should be someone who looks to actively interrogate the brief in whatever format; acting proactively and with initiative to ensure that the studios work continues to push the boundaries of what innovative, collaborative and exciting lighting design can be.
The position is for an individual who has prior experience of senior or lead positions in lighting design, with a proven track record of working on high quality projects and working on all stages, from concept, specification, detailing, loading and control schedules, and commissioning. You will also be involved in a variety of multi-disciplinary lighting projects in which general lighting design and bespoke feature lighting integrate seamlessly.
Candidate requirements
• Possess either formal training in lighting design or architecture with a good level of experience in the industry.
• Architectural lighting experience is a requirement, and any stage or event lighting a major benefit.
• A desire for excellence and innovation; someone looking to push boundaries and come from unconventional approaches to deliver the unique and high standard projects the studio is known for.
• A strong lighting design portfolio, with evidence of leading numerous lighting projects.
• Be efficient with their time and be prepared to join a fast-paced environment.
• A patient and professional client-facing manner.
• Be comfortable supporting and directing junior and mid-level designers in their work; both directing and assisting them in their development through the process of a project.
• An understanding of all aspects of a projects process, with experience in dealing with all parties; from architects and clients, to contractors and suppliers, either in person or via clear, written correspondence.
• Be confident in presenting work on behalf of a team to clients at external meetings, and internally.
• A valid passport – The role will require travel internationally, as well as regular visits to meetings and project sites.
Additional Expected Skills
• Be competent in using various lighting design packages (eg. Dialux, Relux, etc.)
• Strong knowledge of LED lighting in particular
• A talent for further computer software packages, including 2d/3d (Autocad/Rhino/etc) and graphics software.
• Fluency in English
• Bonus: Have experience using project management software such as Microsoft project or similar.
• Bonus: Have a working knowledge of lighting control programming (eg. DMX, DALI, etc).
• Bonus: Experience in aiming luminaires and commissioning on-site.
Application Process
• To apply please email a CV and portfolio to: growing@cinimodstudio.com with 'Lead Lighting Designer' and your name in the subject line.
• We will arrange interviews with a number of applicants at our London studio.
• If you have not had a reply within 4 weeks of submitting your application, please assume you have been unsuccessful on this occasion.
• Please visit our website for information on Cinimod Studio: www.cinimodstudio.com.
Job Terms
• Salary to be determined based on experience.
• Standard job benefits/terms will apply.