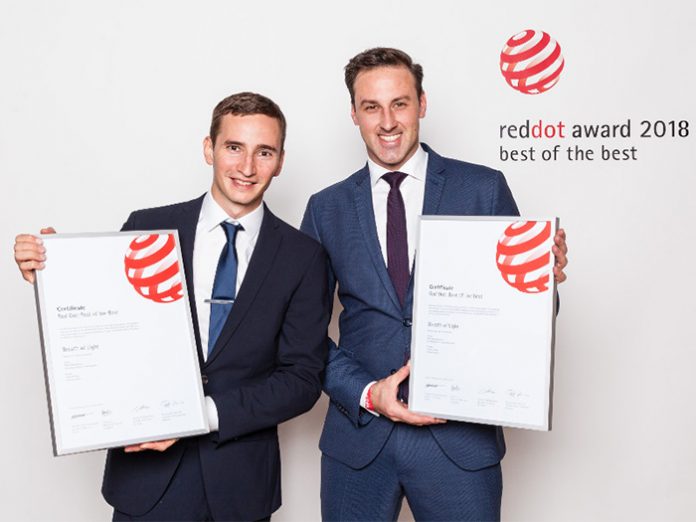 The Preciosa design team received the Red Dot: Best of the Best in the Red Dot Award: Communication Design 2018 at an October ceremony in Berlin, Germany.
"We received such positive feedback from Breath of Light's debut at Milan Design Week, and it was so rewarding to see the joy on people's faces as they explored the interactive installation," said Michael Vasku, Creative Director for Preciosa Lighting. "And then to learn an international jury of design professionals named Breath of Light 'Best of the Best' in the prestigious Red Dot awards? We are very honoured."
The Red Dot: Best of the Best is only awarded to the highest quality lighting designs and is decided upon by a jury of industry experts.
Designers, agencies and companies from 45 countries took part in this year's competition, which received more than 8,600 entries. This is the fifth time Preciosa has received a Red Dot Award under the creative direction of Vasku & Klug, but this is the first time any of their projects have been dubbed 'Best of the Best.'
The installation will make its Middle East debut at Downtown Design Dubai in November.