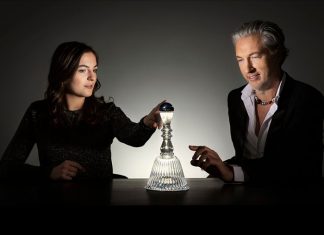 In collaboration with Alessandro Mendini, Marcel Wanders brings an extraordinary lighting performance to residential or hospitality interiors for Ramun. Combining...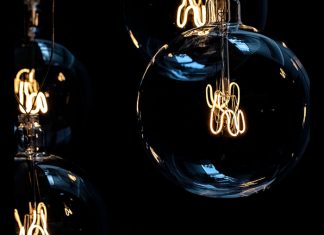 (Italy) - Bulbo was first designed by Achille and Pier Giacomo Castiglioni for an installation at the XI Triennale in Milan in...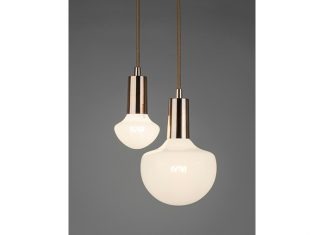 (UK) - Lamp pioneers Plumen launch a new type of LED that recaptures some of the wonder of traditional fixtures.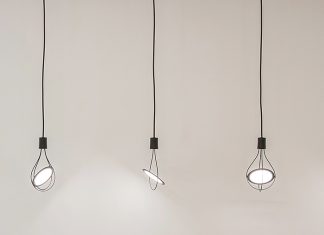 Naturally soft and diffuse, OLED Classic is a re-imagining of the traditional incandescent lamp. Directional light comes in the form of a disc of...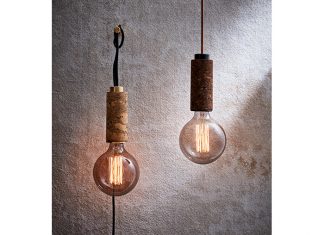 Created by Kirsty Saxon, an interior stylist and designer, NOVE's beautiful marbled cork lights came to fruition from many years of styling trips to Portugal...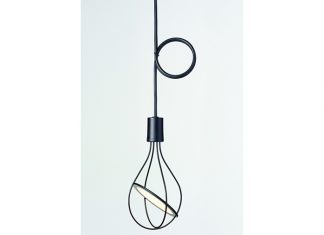 Re-imagining the traditional incandescent light bulb, the OLED Classic pendant from Applelec highlights the beauty of OLED light with its sleek contemporary design. Featuring...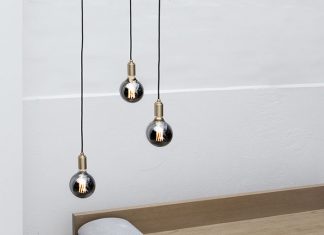 Nocturne Workshop's Ella is designed as a characterful task light for a desk or a side table. Featuring a brass arm, aluminium shade and...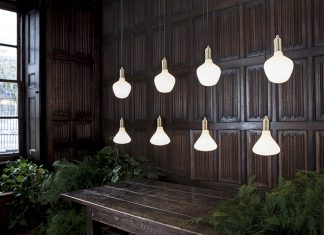 The porcelain range is centred around four distinctive shapes. Tala has squashed and moulded the matte porcelain glass to create a series of self-assured...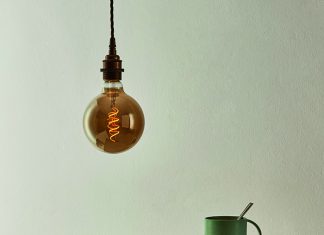 Well Lit is using designjunction to launch its new LED lamp – the first LED filament lamp with a flexible filament. Well Lit was...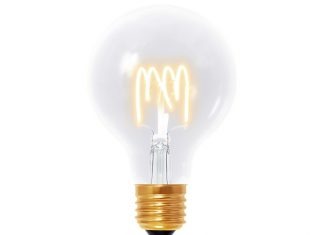 Segula prides itself on innovation and premium quality. The Curved Style and Ambient Dimming ranges compliment the traditional Vintage Range and offer new shapes...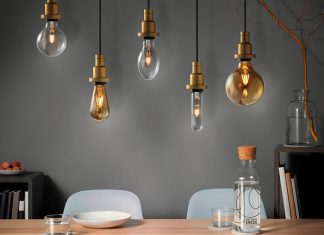 The Edition 1906 range evokes styles and appearances from the turn of the century. The LED and halogen lamps in the series are available...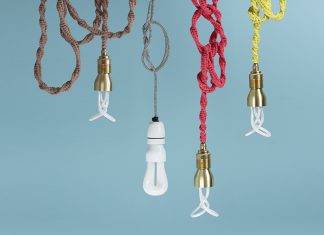 Dressed to impress, Plumen's Base Cover is the new accessory designed to match the Plumen lamp with any commonly-used lamp holders. Made from spun...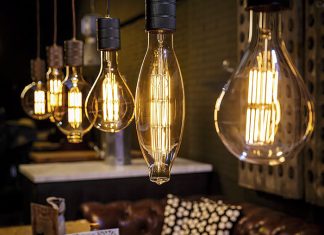 The Alchemist Collection from The Lightyard will launch the Hang Man series, showcasing Big Boy LED lamps and both The Hang Man floor and...