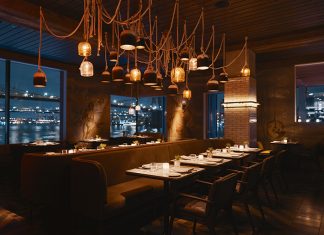 Yabu Pushelberg delivers The Fulton - a seafood driven restaurant steeped in the history of maritime commerce with a Jacques Coustaudian dash...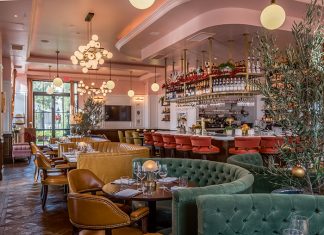 Fettle Design  provides Los Angeles with a European-inspired brasserie with a Californian twist. Combining vintage pieces with off-the-shelf lighting, the space delivers...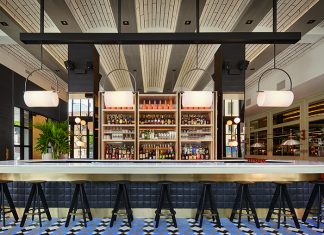 The Proxi Restaurant in Chicago was designed by New York-based design firm Meyer Davis who collaborated with lighting designers Juniper to complete the project. The...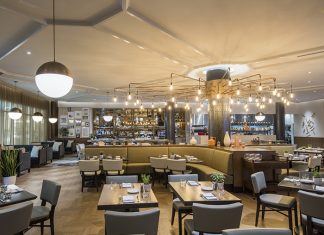 One of Oliver & Bonacini's latest projects, the beautiful Beaumont Kitchen at Saks Fifth Avenue in Toronto, was designed by Moncur Design Associates in...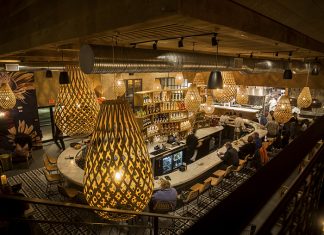 Tuscan Table, located in South Portland, Maine, is the latest venture in a trio of restaurants including Tuscan Bistro in Freeport and Royal River...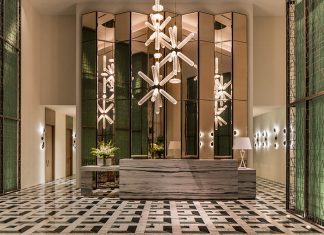 LS Hotels is the brainchild of Sam Nazarian, founder and CEO of global lifestyle hospitality company sbe. A new paradigm in the luxury hotel...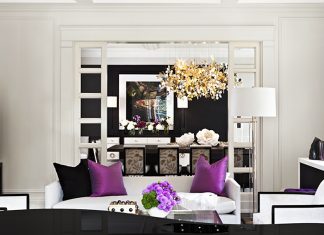 When Powell & Bonnell encountered a troublesome Toronto house that was stuck on the market, they tackled the challenge by refreshing the space with...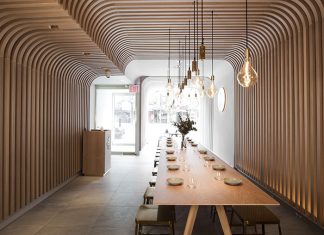 Hunan Slurp is a contemporary Chinese eatery in New York's East Village opened by Chef Chao Wang, who seeks to bring his hometown flavours...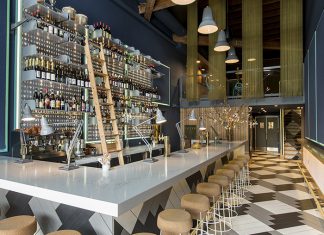 Award-winning chef Cathy Whims and her partner David West opened their new wine bar, Enoteca Nostrana, next door to their renowned Italian restaurant Nostrana...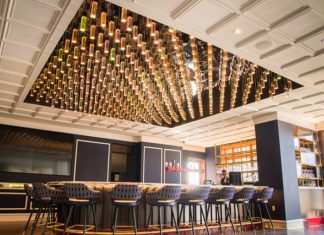 The Rosseau, a JW Marriott Resort and Spa, first opened its doors in 2008 in the heart of Muskoka's Cottage Country. Ten years on The Rosseau...