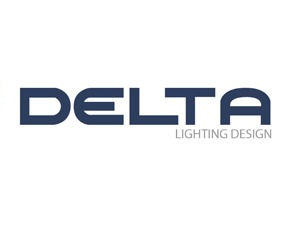 SENIOR LIGHTING DESIGNER Dubai, UAE
• Work with top-tier architects on international projects
• Be a part of an award winning and talented team
• Strong career growth and earning opportunities
We are looking for a passionate and highly creative lighting designer who is able to manage a design team and deliver the design on a wide range of projects. The designer will work as a part of a larger design team and will be involved in some of the world's most interesting projects.
ABOUT DELTA LIGHTING DESIGN:
We are a multi award winning architectural lighting design consultancy founded in 2001 with offices in Dubai and London. Our international design team of 15 people focuses on creating exceptional lighting projects ranging from luxury hotels and resorts, public realm projects, master planning, retail and mixed use projects throughout the Middle East, Asia, Africa and Europe. People enjoy working in our design studio because we have an informal and supportive atmosphere yet we remain very focused and serious on creating exceptional work.
YOUR WORK/ DUTIES
The senior lighting designer position is a design leadership position. You will design and manage projects and interact directly with our clients. You will report directly to the company principal and the design director. Your duties will include a wide mix of items including.
• Guiding and mentoring other team members
• Conducting internal design charrette sessions.
• Guiding the in-house visualization, AutoCAD and BIM teams.
• Completing all deliverables for all RIBA stages.
• Ensure to follow the company's quality control processes.
• Coordinate and complete mock up reviews and on site testing.
• Design and development of bespoke light fittings.
• Complete all post contract deliverables including site coordination, shop drawing reviews, snagging, supervision of aiming and adjustment of lighting and programming of controls.
• Produce and update project delivery programs.
• Manage all client meetings and work shops and issue meeting minutes and next steps.
• Complete commercial tasks including invoicing, submitting claims and contract reviews.
SKILLS AND EXERIENCE:
• Degree in a relevant design field and/ or a degree in lighting design.
• Proficient in, Dialux, In design, Photoshop, AutoCAD, Primavera or Microsoft project.
• Fluent in English.
• Experience in designing hospitality, retail, public realm, museum, mixed use and master planning projects.
• Experienced in managing a design team and client coordination.
• Very strong technical knowledge of lighting.
• Highly organized and able to manage multiple project simultaneously.
HOW TO APPLY:
Send your resume, portfolio and cover letter to career@deltalightingdesign.com