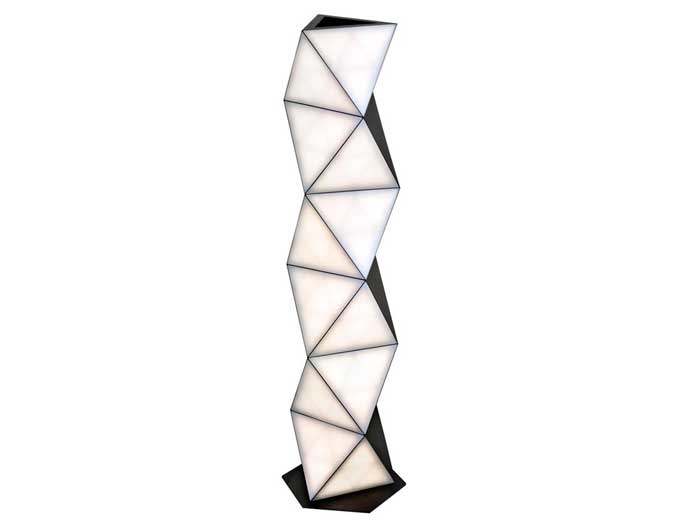 Totem floor lamp is the biggest sculptural piece from Tokio. The bespoke-made product is comprised of triangle modules milled out of a single piece of aluminium, tuneable white LED boards, possible custom anodising and multi-region setup, and remote control capabilities.
To play, to toy, to imagine, to enjoy, to illuminate. Having clear mind, having clear-cut clean geometry – Tokio wanted to create a beautiful source of art, radiance and light. Anodised aluminium, two-tone LEDs and a timeless clean structure brought it to create these "totems of sacred power that keep us illuminated".
Vertical yet leaning, pointy yet squared, prominent yet soft – it is a signature Tokio sculpture.
The Totem collection also presents a table version and two sizes of floor versions.