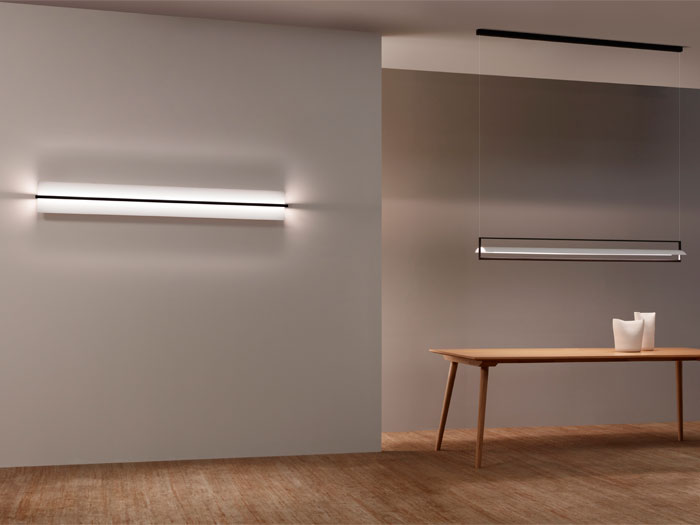 (Spain) – Vibia launches new Kontur collection by Sebastian Herkner.
Designed by Sebastian Herkner, Vibia's new Kontur collection is defined by its sleek black metal frame. An elegant stage setting for the exploration of linear light, the frame is imbedded with LEDs and pairs with different diffusers and reflectors to create a range of lighting atmospheres.
The frame houses either a handblown opaline glass diffuser or a rounded metal reflector, the pure volumes producing a delicate balance within the graphic geometric architecture. With the cylindrical glass diffuser, Kontur generates a warm, 360-degree glow as if from a fire. When combined with the reflector's curved metal sheet, it lends the ambient look of raining light.
Kontur is available in a range of LED colour temperatures from 2200 to 4000 Kelvin for warm, candlelit looks or brighter, daytime effects. It's offered in five sizes in wall or pendant styles.
The former is a large-scale sconce affixed to the wall, while the latter appears to float overhead from nearly invisible cables, its elemental forms co-mingling in space.