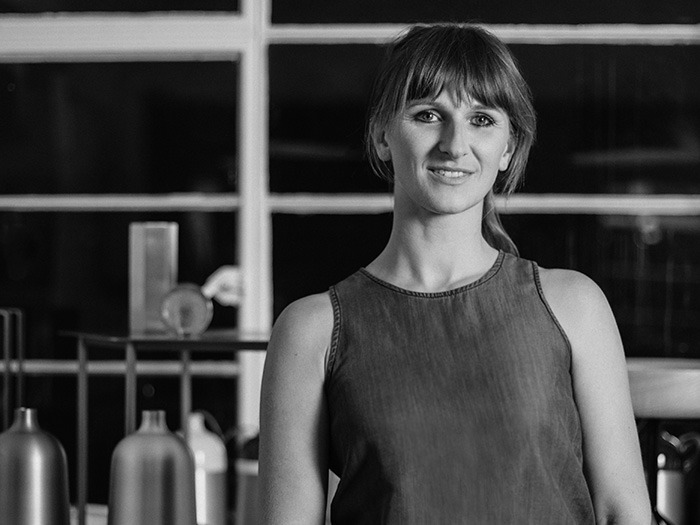 Corinna Warm, founder of multi-disciplinary design consultancy Studio Warm, takes part in this week's 'Quick Fire'.
What did you want to be when you grew up?
My grandfather on my mother's side was an architect who had designed most of the furniture in their apartment. Solid, yet elegant pieces of furniture, made locally in Berlin by highly skilled craftsman. We would grow up making in my father's workshop in our basement. I had developed an interest in furniture and lighting design and started reading interior design magazines when I was a teenager. Without realising it at the time, these were formative years, but despite the fact I had so many touch points with furniture and interiors growing up, I had initially sought out to study graphic design in London, however quickly changed my mind on visiting the workshop facilities at Central Saint Martin's college of Art and Design.
What is the one product you wish you'd designed?
A recent example of great design in my eyes is the Revolver stool designed by Leon Ransmeier for Hay, I like its aesthetics, I think it is functional and very clever.
What inspires you?
In terms of inspiration I seek for work, it very much depends on the project, if there is no specific brief in place, the starting point of a product quite often derives from a desire to work in a specific material or utilising a particular manufacturing process, research and inspirational imagery may drive and inform the shape a project might take. An interior or installation may be more driven by storytelling and site context. Inspiration may find its source in theatre, fashion, the animal kingdom… we like to stay away from platforms such as Pinterest.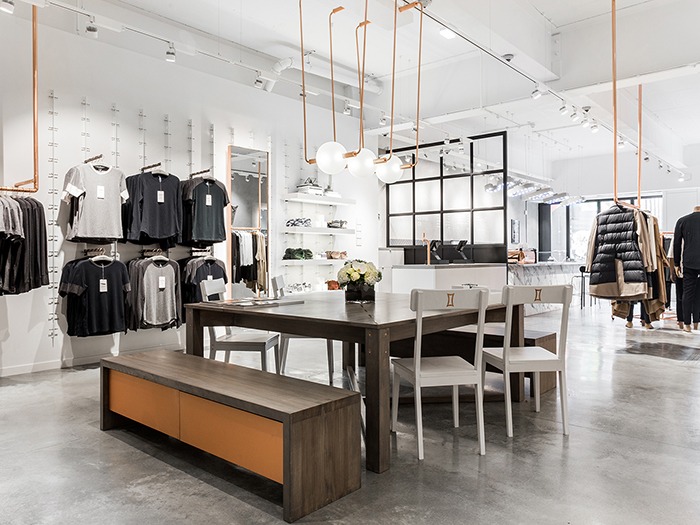 Kit and Ace London project, with bespoke lighting by Studio Warm.
If you didn't work in design what would you do?
I am not sure how much I would have enjoyed it, but I think I would have made a pretty good lawyer.
What would your dream project be?
We do a lot of bespoke lighting for our clients, however a lot of these projects are installed in private residences or spaces and due to confidentially, we cannot publish the work. We would love to get involved in larger lighting installations in public spaces, to be enjoyed and experienced by many, not just by the few.
What's your favourite Instagram account?
I don't have a favourite Instagram account as such, but I love Instagram as a platform for sharing and discovering. I have used Instagram for my personal account since 2010, it is my visual diary that I can refer back to whenever I want. I created it more for myself than for others, another reason why I like to keep it private and share content only with friends and family. We have an account for our studio in London and LA, where we share project news, work in progress and a look behind the scenes. (@studio_warm and @studiowarmLA)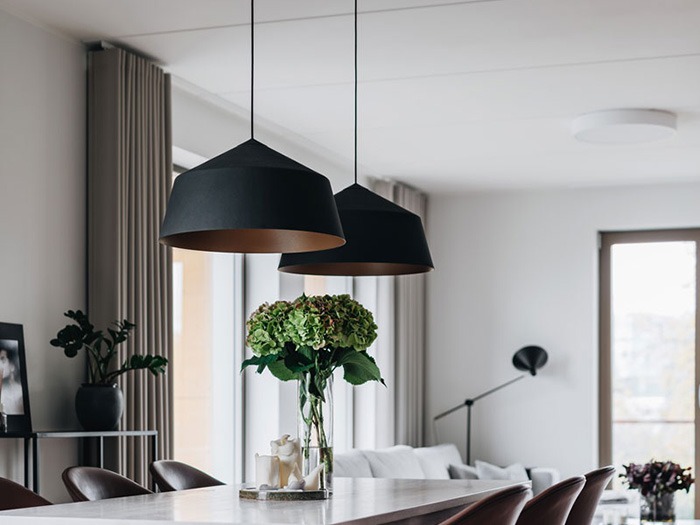 Circus lighting collection.
What was the last thing you googled?
Directions from our LA studio to a potential new supplier in Long Beach, CA!
Which of your designs are you most proud of?
Our Circus Lighting Collection has been incredibly popular since its launch in 2011. We are incredibly excited to have brought the production of the Circus range in-house in 2018, we have just recently launched a dedicated webpage for the collection: www.thecircuscollection.com Instagram: @thecircuscollection
What or who is the next big thing in lighting design?
I would like to see more female designers in lighting design (well, design in general). It is something I noticed especially during the Milan Design fair this year, product launches were still created predominantly by male designers.
Images in order of appearance: Corinna Warm, Kit & Ace project, London by Studio Warm, Studio Warm's Circus collection in situ.