Nadarra Lighting partners with Walo to expand portfolio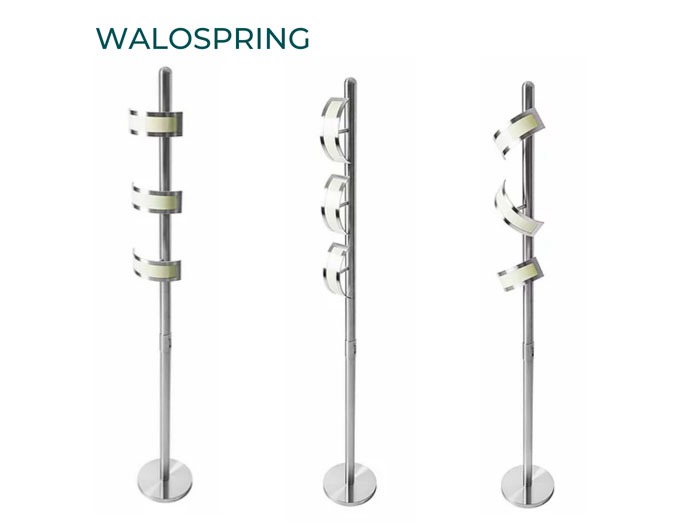 (USA) – Nadarra Lighting, an OLED lighting designer and manufacturer focused on bringing healthy light solutions to the marketplace, has partnered with Walo to expand its product portfolio.
This partnership is key in furthering access to commercially available healthy and beautiful OLED light fixtures.
WALO has designed the Walospring and the Walosummer OLED light fixtures for Nadarra to distribute nationwide. Available as a floor lamp, a workplace lamp, and a pendant lamp, the elegant stainless steel pieces are equipped with three delicately curved and exchangeable light sources. The OLED panels come in four shape variants: curved, circle, square, and oblong. All light sources can be rotated, making the lamp very flexible and highly versatile. Walo lamps are some of the first OLED devices that can be controlled with a remote device that provides dimming capabilities.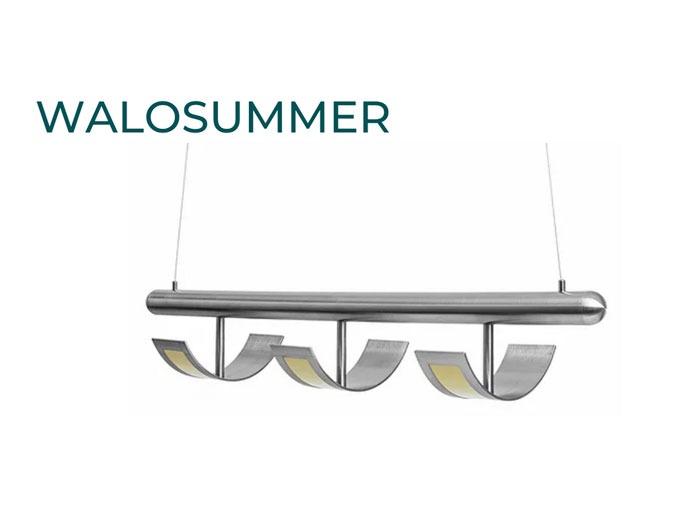 "Our exciting partnership with WALO allows us to further expand our product offerings, and continue our focus of making OLED lighting options widely available. The Walospring and Walosummer are highly engineered, decorative fixtures and are suited for either residential or office use providing a one-of-a-kind lighting experience" comments Bill McDonnell, President of Nadarra Lighting.
"Artificial light often wreaks havoc on our well-being, but with the introduction of OLED light, we now have a solution" states Andreas Wanzke, CEO of Walo. "In today's world we spend a lot of time under artificial light, so we need to make sure it is good for our body and soul. OLED light fixtures from Walo are focused on bringing society a one of a kind lighting experience, inclusive of unique design, health, and wellness."