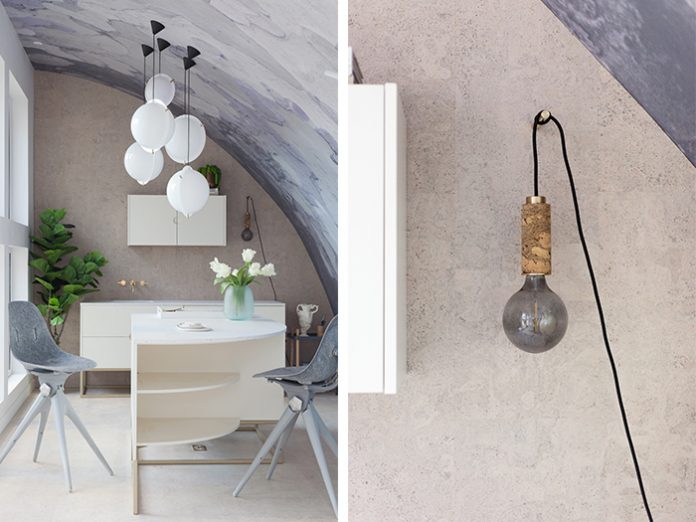 (UK) – 2LG Studio re-imagined their studio in the form of a pod for the Ideal Home Show.
Imagined as a design studio space in the garden of their Victorian South London home with minimalist vibes, 'The Lovely Pod' is a mindful workspace that utilises cutting-edge sustainable materials to create a playful yet functional pod that is full of texture – cork, recycled plastics, vegan leather made from waste pineapple leaf fibre, vintage furniture and a minimal kitchen area for creative lunches.
The Lovely Pod brings the outside in with a wall of plants to filter the air of the pod and features clam pendants designed by Daniel Schofield for Decode, wall lights by Dyke and Dean and a brass and cork pendant hanging near the kitchen by NOVE lighting, available in either smoked or plain glass.
The result is a comfortable breakout snug for those much need moments of peace within a busy working day.