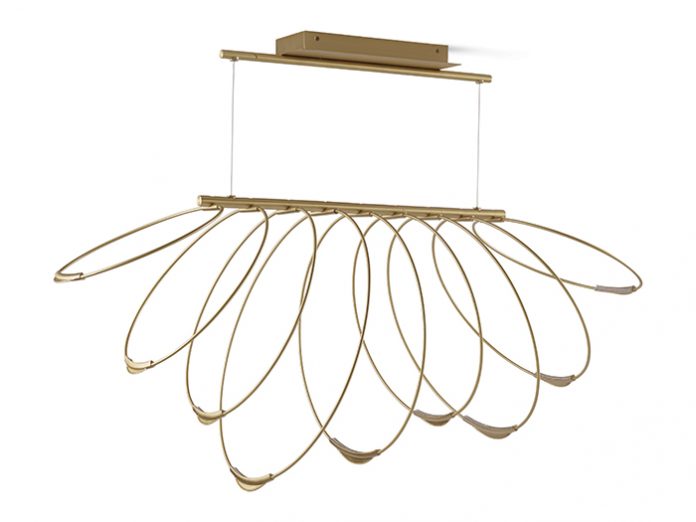 (US) – The fourth edition of the Launch Pad program returns to WantedDesign with a group of 35 participants from international design studios, as well as independent designers.
It offers an ideal ignition point between designers and potential manufacturers, retailers and distributors seeking the latest in cutting-edge design. This year's selection will feature two categories, one showcasing lighting design and the other furniture and accessories.
Launch Pad is a special annual platform at WantedDesign where up and coming designers from around the world showcase their new products and connect with potential manufacturers, retailers, or distributors. It seeks to match innovative products with the right markets, leading to successful launches for a range of captivating designs.
This year's event is presented in partnership with Design Milk and supported by Design Within Reach, who will both have representation on the Launch Pad jury. "Collaborating with the brightest designers of our day is one of the great privileges and joys of our work at DWR. Whether it's the work of an accomplished master or that of a young design student, we seek pieces that embrace the tenets of Modernism," said Noah Schwarz, Director of Merchandising at Design Within Reach.
In association with the Launch Pad in 2017, Design Within Reach will present a new collection of lighting by Elish Warlop, the winner of Best of Launch Pad in 2014. After meeting Elish during the first Launch Pad, Design Within Reach decided to collaborate with the RISD grad currently living in Colorado.This year's jury, led by Design Milk Founder and Executive Editor Jaime Derringer, will meet with each designer or design studio and award the top prize to a standout product that meets the highest levels of quality among the 35 participants.
Jury Committee: Jaime Derringer, Design Milk Founder + Executive Editor, and will include Noah Schwartz, Director of merchandising, Design Within Reach, Bettina Hermann, director of design and product management, Rolf Benz, for the furniture & accessories category. Katie Stamaris, Director of product development and designer David Trubridge for the lighting category.
Winner announcement is made at WantedDesign Manhattan shortly after the jury review on May 22, 2017