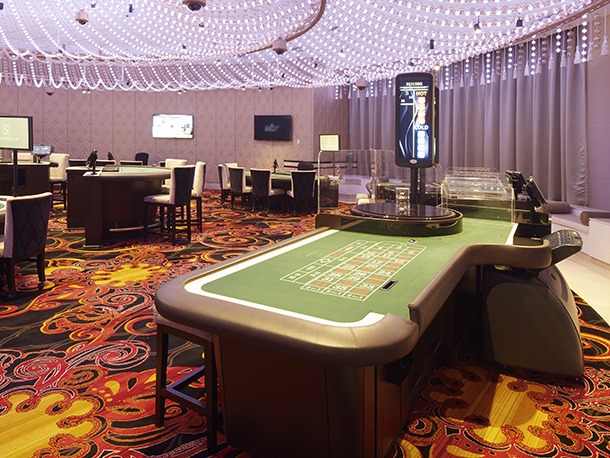 Casino-goers can now wish upon a star under the newly twinkling light of Sydney's Star Casino with Illumination Physics' Pearl chandelier.
When the Illumination Physics team was asked to create a decorative lighting concept comprising strings of LED pearls, never did they imagine the journey it would take them on. Originally developed in 2013 for a project that later fell through, the manufacturer's Pearls ultimately found themselves debuting at The Star Casino Sydney, Australia, in December 2014.
Following an enquiry from US consultant Shop 12 Design, the Pearl chandelier was then fully customised for the casino and as part of a dramatic upgrade, today takes centre stage in the VIP gaming suite.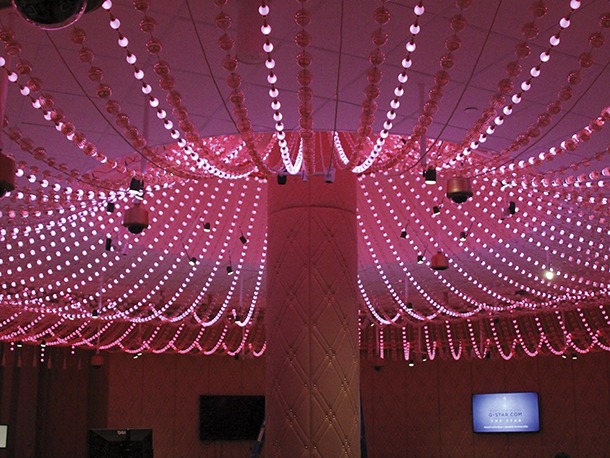 Made up of 5,600 pearls that use unique and complex LED technology that allows each pearl to be individually programmed and capable of displaying 3D graphic content, the use of two, newly developed, RGB LEDs in each pearl gives an even colour mix within a diffused sphere that is not much bigger than a golf ball. Strings of up to 10-metres are supported by a driver, specifically created by Illumination Physics, each of which can drive two strings of up to 50 pearls.
Specific enhancements to the Pearl included slimming the metal glands that secure the cables, down to an absolute minimum and then finishing them in gold rather than silver. The cables themselves were also manufactured in a gold colour.
With a maximum distance of just 350mm between each pearl and less than 100mm between each sphere, the main challenge for Illumination Physics was assembling the string of pearls… and all within a 30-day deadline. A tight schedule indeed, but the manufacturer's engineers rose to the challenge, mapping out a procurement and manufacturing program that would allow only a few days for the final installation and testing – little room for a contingency plan or error!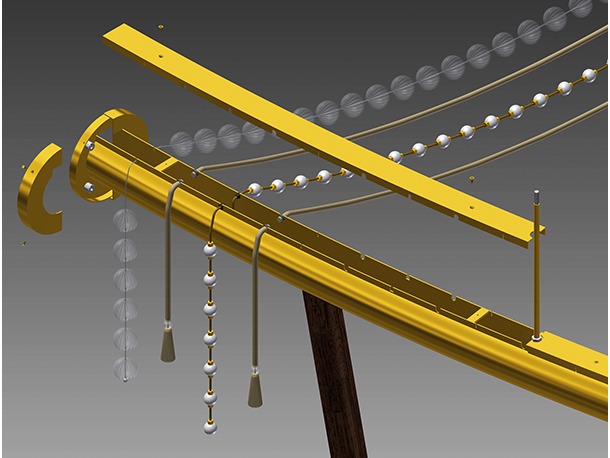 A project of such complexity required a powerful media server to control the content and Arkaos proved to be the product of choice – a capable system for the type and complexity of the content intended for The Star. While for the end user interface a Pharos touchscreen was used so that the activation of various content was simple and intuitive to select. A complete service was provided to The Star by Illumination Physics, from the control system design and supervising the installation of the Pearl strings in the chandelier, to the testing and commissioning.
IP Pearls is now a mature product and ready to be exploited in grand foyers, porte-cocheres, casinos and other attractions. Illumination Physics is able to custom design many other decorative lighting elements for these types of interior spaces and a dense Pearl structure which is significant in width, depth and height has already been envisaged by the manufacturer to exploit multi-dimensional programming and create the illusion of 3D images within a matrix of IP Pearls.