Ab Rogers and Vanessa Brady lend creative talent to May Design Series.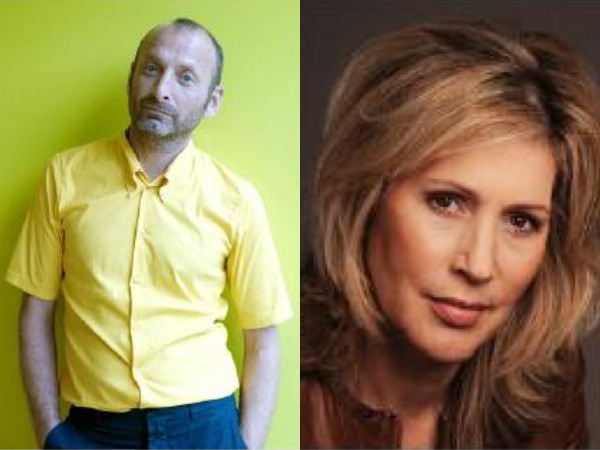 Renowned designer Ab Rogers and interior design industry leader Vanessa Brady will be lending their creative talents to the May Design Series 2013 – a new, intelligent, commercially focused event for the A&D and high-end retail community.
Rogers, whose vivid designs and unique concepts can be found throughout the Tate Modern, Pompidou Centre and the Science Museum, has been hand-picked to design a totally unique trade show experience that will take visitors on a journey through a 'city-scape' environment. The May Design Series is comprised of four shows – The ARC Show, kkb, Interiors and DX – and each of these will form their own district while also worked together to create one coherent experience. By playing with off-set footprints and exaggerated perspectives and planes, Ab's designs promise 'to create moments of drama, capturing and engaging the visitor's attention'.
"The May Design Series will offer a totally different experience from a typical trade show environment," Rogers reveals. "Our design is inspired by the city, a complex collection of streets and avenues punctuated by landmarks in the form of bars, innovation centres and lecture theatres. These will serve as hubs where visitors can congregate, learn, converse and be inspired by design and all that the May Design Series has to offer. We will exploit the areas above the stand, projecting up into the space and suspending structures within this void. Our ambition is to create a network of generous, sociable and communal spaces to encourage learning, play and rest."
President and Founder of the Society of British Interior Design (SBID), Vanessa Brady has been brought on board for her acute industry knowledge and design expertise. The only London-based event to be supported by SBID, The May Design Series was selected by Vanessa for the high calibre of business providers and visitors from around the world the show is guaranteed to attract. Having previously worked together on the shows EcoBuild, Sleep and kbb Birmingham, SBID and the May Design Series form a natural partnership, promoting interior design through both the professional, retail and contract sectors.
Vanessa Brady comments: "For decades London has been perceived as the global destination of design. Where other cities have successfully created 'must attend events' we have yet to establish a world class show for the design industry. The May Design Series has addressed that gap in the market, creating a platform to showcase design on a world stage as the pinnacle of Britain's interior design industry. The stage is set and the world will be watching, visiting and buying at this long awaited and much anticipated destination."
The May Design Series includes the newly launched INTERIORS LDN and DX and the established ARC Show and kbb LDN. The event will take place at London ExCeL, May 19-21 2013.

www.maydesignseries.com