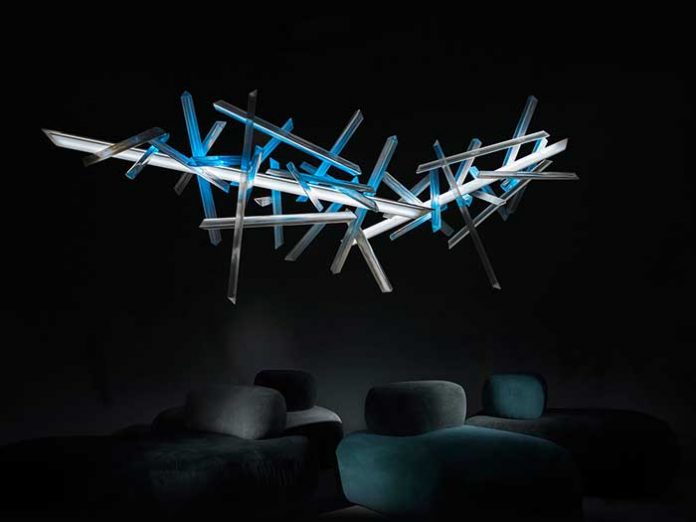 (Greece) – Acropolis Museum presents Robert Wilson's light sculpture for Slamp 'La Traviata'.
Designer Robert Wilson; Director of Acropolis Museum Dimitris Pandermalis; and composer Thodoris Economou have teamed up for an exclusive event on April 6, 2017 held at the Acropolis Museum in the historic Makriyianni quarter.
Composer and Pianist Thodoris Economou will open the evening with a concert on the top floor of the Parthenon Gallery, providing a 360° view of the ancient temples and the Agora.
Robert Wilson and Dimities Pandermalis follow with a conversation on the importance of light in theatre and art history with Wilson's modern and poetic La Traviata, a marriage of LED technology and theatrical aesthetics, as the focus.
www.slamp.com