align boosts creative team with new designer appointments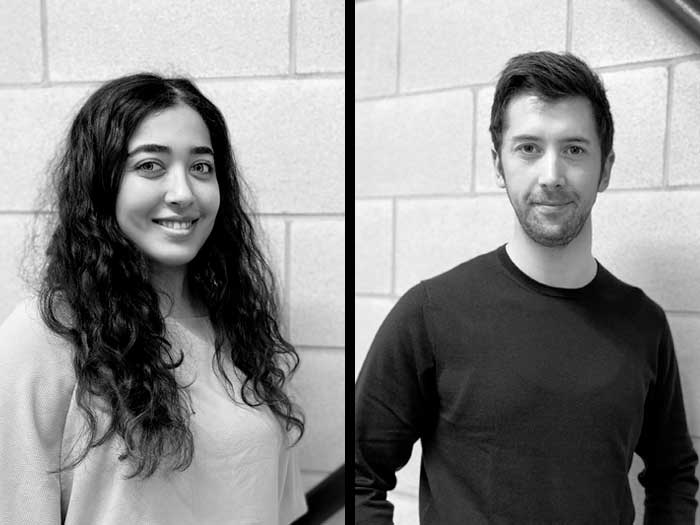 (UK) – Boutique design practice align has boosted its creative London team with two new appointments – Senior Designer Ben Pressley and Junior Designer Amy Roberts.
Yorkshire-born Interior Designer Ben Pressley brings with him well over a decade's experience of working across workplace, residential design, mixed-use and hospitality design for companies such as Dexter Moren Associates, Richmond International and WAM Design. A seasoned all-rounder and project runner, Pressley has worked on schemes ranging from the Four Seasons Hotel in Lagos to Fulham Football Club's new Fulham Pier and hotels in Tuscany and Casablanca. He is looking forward to the hands-on possibilities of his new role, including seeing projects through from brief and concept to development, detailing and on-site completion.
Ben Pressley comments: "I'm particularly looking forward to the number of mixed-use projects currently on the books at align. I thrive on variety, so the broader the better for me. Plus, it'll be great to be involved in every stage of a job, as is only possible at a smaller practice."
align is also delighted to announce a second appointment – new Junior Designer Amy Roberts. This is Roberts' first professional, full-time design role outside work placements during her Interior Architecture degree from Northumbria University. In addition to getting involved in a number of workspace and hospitality projects currently in the studio, Roberts will also serve as the practice's new Sustainability Researcher, laying the groundwork for align to become a net zero company and expanding the practice's sustainability product knowledge and library. 
Amy Roberts comments: "I was very attracted to all the exciting projects in align's portfolio when I applied, knowing I'd be working alongside a talented and insightful team, with good opportunities for being mentored and growing as a designer. I'm also passionate about sustainability, so that aspect of the role is incredibly exciting for me personally."
Nigel Tresise, Director and Owner of align, says on the new appointments: "It's always a real boost for the team when fresh talent comes into the studio – on this occasion at both ends of the experience spectrum. Amy's passion for sustainability will help take us forward on our mission to achieve net zero emissions, whilst Ben's seniority and breadth and depth of experience will be a great boost in the leadership of the projects currently on the drawing board, from major-name hotel F&B to urban regeneration sites in London and workplaces of the future."