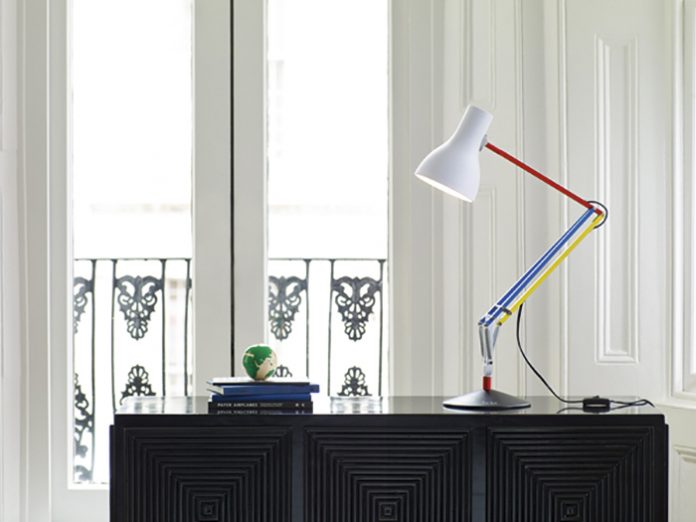 (UK) – Edition Three Type 75 Desk Lamp marks a third collaboration between Anglepoise and Paul Smith.
With its primary colour palette and angular Anglepoise form, Edition Three evokes the visual vocabulary of Dutch painter Mondiran's De Stijl style of art and launches to coincide with the run up to next year's De Stijl centennial.
Available at the start of the festive season, Edition Three complements and contrasts the floral hues of Edition One and the jewel-like tones of Edition Two with its hundred-year-old colour palette made to look dynamic and contemporary.
Simon Terry, co-owner of Anglepoise said: "Paul Smith's remarkable ability to reimagine and then reimagine again is a testimony to his unique way of interpreting the world around us."
Paul Smith said: "The wonderful thing about having the opportunity to work on another Anglepoise lamp is that the two editions I've done up to now are almost like a winter and summer version – one in dark rich colours and the other in brighter pastels. What I've decided to do this time is take inspiration from the artist Mondrian and use accent colours of white, red, yellow and blue."
The Anglepoise + Paul Smith Type 75 Desk Lamp – Edition Three will be available to buy in October 2016.