Anglepoise Type 75 Maxi Collection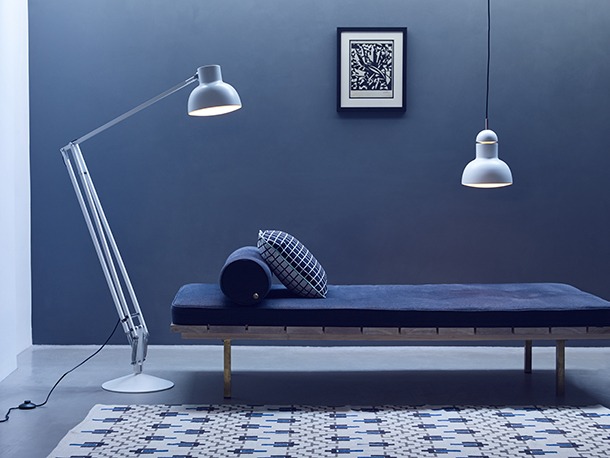 (UK) – Designed by industrial product designer, Sir Kenneth Grange, the Type 75 Maxi Collection comprises a floor lamp and coordinating pendant. It reflects Grange's singular, modernist style, user-centred approach along with Anglepoise functionality.
The oversized Maxi floor lamp offers adjustability, fluidity of movement and balance; incorporating Anglepoise constant tension spring technology. The coordinating Maxi pendant, with stylised light vents, reflects the floor lamp's bold shade shape and is embellished with subtle metallic detail.