Antoñito y Manolín studio launches Archae
(Spain) – New light fixtures made of resin through lost mould process introduced to market.
Archae is the collection of lights designed and manufactured by the creative duo Trini Salamanca and Pablo Párraga of studio Antoñito y Manolín.
Born from the union of cubic pieces and geometric volumes that form the different designs, the Archae 410, 411 and 412 models are the first three lamps from this creative line, in which the pieces are made of resin through a lost mould process.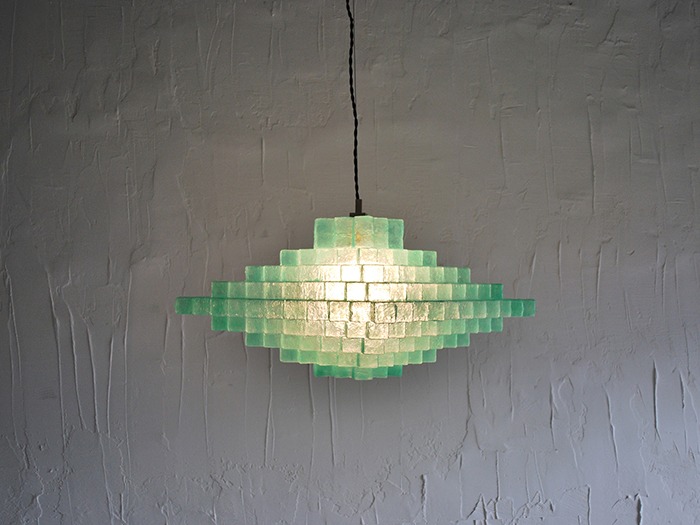 Archae are tectonic-looking structures that capture light and transform it. The mould is made of textured polystyrene, and its surface is reproduced by epoxy resin and fiberglass in a handmade process. Once the resin is catalysed, the mould is destroyed in order to detach the shell and a lampshade is created.
The result is a luminaire where light is projected through the cubic volumes in space, generating an illusion of basaltic, crystalline and disembodied architectures. The hardness of the shell, the evanescence of the light that it projects and the lightness of the created form, allow to create resounding and large structures.
Using LED light sources, the lighting is cozy, emotional, full of nuances, unique and personal.
The name Archae has a double etymological root: it comes from the ancient Greek, ἀρχαῖος, Arkhaios: belonging to the origin, primitive, ancestral; but also from the Latin Archa / Archae: ark, chest (base of the term Arcanus: secret, unfathomable).