Archiproducts Design Awards announce winners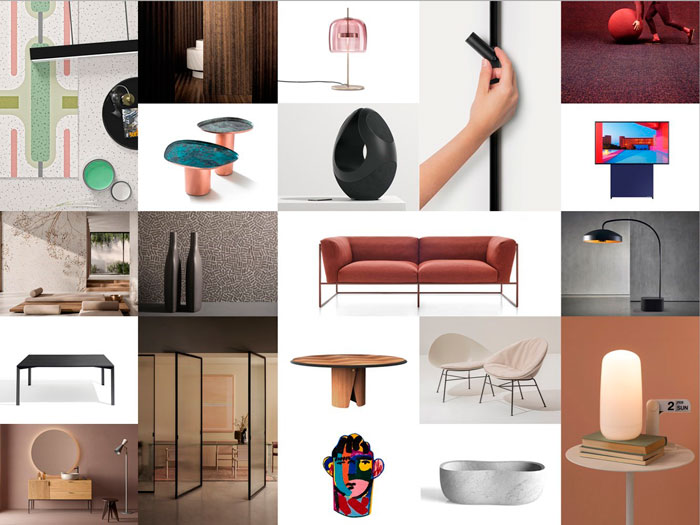 (Italy) – The Archiproducts Design Awards announce this year's winners.
The jury – made up of international architectural firms, communications agencies, journalists, and architectural photographers – evaluated over 750 submissions from all over the world and chose the best of the best for their originality, innovation, and experimentation.
The 2020 edition was launched with even more enthusiasm than ever. The heartfelt intent was to encourage and support efforts that, at this moment in time, require tremendous determination, ingenuity, and sacrifice.
The winning products portray an up-to-date picture of current trends in a wide range of sectors, among which indoor and outdoor furniture, lighting, decor, building products, and household appliances.
The winning brands received a limited edition trophy produced by De Castelli. Designed by the Spanish office MUT Design, the sculptural object plays with the oxidation of metal and the optical illusion of the Möbius strip.
A new trophy will be awarded to the designers of winning products for the first time this year. Created exclusively by Salvatori and designed by Michael Anastassiades, the monolith in white Carrara marble is an original interpretation of the ADA logo.
In compliance with Covid-19 measures, there was no award ceremony this year, an event traditionally held at Archiproducts Milano. Instead, ADA digital content and communications offered the global community of architects and designers even more opportunities to share and spread ideas.
The winners listed in the Lighting category are as follows:
9010 novantadieci – Minù – Alberto Ghirardello
ANDlight – Pipeline Chandelier 11 – Caine Heintzman
Arkoslight – Minimal Track – Rubén Saldaña
Artemide – Gople Portable –  BIG – Bjarke Ingels Group
Astro Lighting – Orb – James Bassant
Axolight – Float – Mario Alessiani
Brokis – Bonbori Outdoors – Fumie Shibata
Cameron Design House – Kuulas
Centrsvet – Auroom Round – Dima Loginoff
Centrsvet – Step Light Go
Cini&Nils – Ognidove – Luta Bettonica – Giancarlo Leone
d'Armes – Eetat-des-Lieux – Alexandre Joncas
David Groppi – Origine Outdoor – Davide Groppi – Giorgio Rava
DGA – Piega 80 – Anonima Luci – Valerio Sommella
Hind Rabii – Infinity – Chiaramonte Marin
luxcambra – Champignon – Benditas Studio
Martinelli Luce – Elastica – Habit(s)
Midgard Licht – Ayno L – Stefan Diez
PANZERI – Venexia – Matteo Thun
Slamp – Accordéon – Marc Sadler
URBIDERMIS – Tumbler – Industrial Facility
Vetreria Vistosi – Jube LT – Favaretto&Partners
Vibia – Flat – Ichiro Iwasaki