ASID releases Interior Design Resiliency report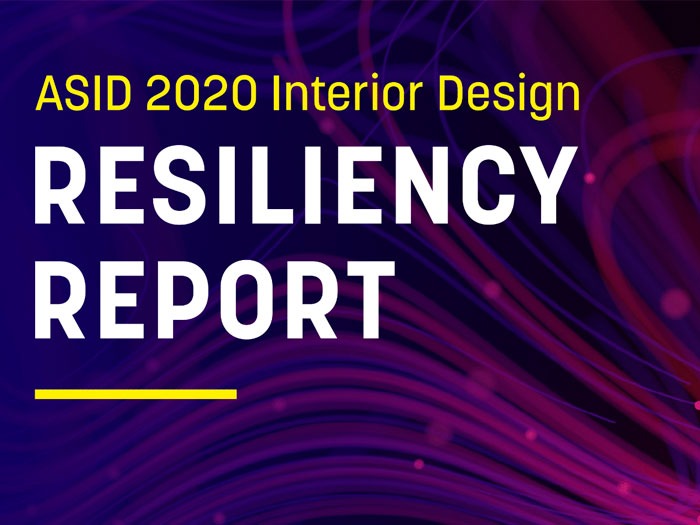 (USA) – The American Society of Interior Designers looks to the future of design, industry and profession in new resiliency report.
In partnership with Design Leaders Cosentino, Benjamin Moore and Emerald, research demonstrates the effects of COVID-19 on design professionals and spaces.
As all industries tackle the ongoing effects of COVID-19, the American Society of Interior Designers (ASID) has sought to understand the resiliency of the design industry and profession through times of uncertainty. The 2020 ASID Interior Design Resiliency Report has released the results from its first phase, conducted during the summer of 2020 to further investigate interior design resilience by examining the impact of the pandemic, the response from the interior design community and the changes necessary in design to move forward.
"In their day-to-day work, design professionals are creative problem-solvers who constantly strive to provide a positive, impactful experience," explains ASID Director, Research and Knowledge Management Susan Chung, Ph.D. "We hope that in addition to helping us understand the changes and challenges that face the industry, this Resiliency Report demonstrates the value of design and contributions design professionals can make to help lead us into a safer and healthier world."
Prior to this study, ASID had been tracking the impact of COVID-19 on the interior design community through pulse surveys, finding signs of resilience among the industry and profession. The Resiliency Report takes a deeper dive by examining attributes of interior design professionals, their experiences during the pandemic and expected changes in the design of the built environment. The study not only identifies issues interior design businesses and professionals have faced during this major disruption, but also tracks changes implemented in the industry, tests the viability of industry-wide changes and showcases the value of design. The study will be conducted in multiple phases, with this being the first, to better understand long-term resilience.
When surveying designers and other industry respondents, the study focused on areas including impact, response, changes in design and ways to build health and exercise resilience in the profession.
The full report can be read here: www.asid.org/resources/covid-19/resiliency-report