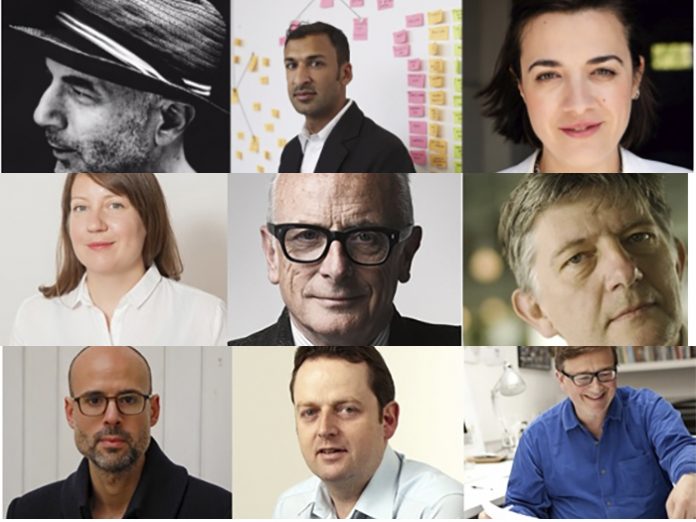 (UK) – Asif Khan will open 100% Design 2016 in wide-ranging talks programme alongside Ron Arad, Assemble co-founder Paloma Strelitz and Afroditi Krassa.
Focussing on quality and depth, the talks present agenda setting keynotes from thought leaders in the industry, as well as panel discussions exploring trends in contemporary practice and the future of design.
There will be a unique opportunity to engage with the Design Museum's programme ahead of its opening in Kensington on 24 November. 'Designer, Maker, User' presents the three distinct yet overlapping roles, which create every product in the world as explored in the Design Museum's new permanent collection.
The design team behind the new Design Museum, Jan Hobel of John Pawson Architects and Allies and Morrison's Simon Fraser share their experiences designing a new cultural institution for the 21st century.
Research partners WGSN, The Future Laboratory and Steelcase present and discuss the findings at daily trend reports, focussing on interior, retail and office design respectively.
Mikael Ydholm of Ikea, Shumi Bose, curator of the British Pavilion at the current Venice Architecture Biennale, and Justin McGuirk, Design Museum Chief Curator, predict what the homes of the future might look like, and discuss the wider societal implications of the changing domestic landscape.
Jeremy Myerson explores the role of design in social, demographic and technological change in 'Putting human experience at the centre of design'. Also interested in the capacity of design to transform our experiences is 'The new office experience'; this panel discussion with Daniel Gava, Director of Arper UK, Mark Catchlove, Director of Herman Miller's Knowledge and Insight Group and Tom Lloyd of PearsonLloyd, and chaired by Oli Stratford, Editor of Disegno, explores how designers are responding to the demand for more flexible, smarter working experiences through innovations such as co-working spaces, digital nomads and hot-desking.
Confronting one of the biggest issues facing the industry at this year's London Design Festival, 'Design and Brexit' looks at the implications of the UK's departure from the European Union for a historically international and outward looking industry. What can we expect, how can the European design community protect its culture, and how can we provide leadership and hope?