Atelier Anaka – 2020 Collection
Montreal-based Atelier Anaka presents its 2020 collection of bespoke lighting. Each piece is assembled by hand at its Montreal atelier. The glass pieces are mouthblown and hand-cut in Quebec's Eastern townships by master craftspeople.
 
Crafted from materials that are designed to bring out the inherent beauty found in the natural textures of glass, stone and metals, industrial solid brass components lend a sculptural feel to the modern design of each fixture and complement the delicate surfaces of the glass.
The new collection introduces hues of rose, peony and olive which blend perfectly with the classic shades of smoke, alabaster and amber. Atelier Anaka has also introduced new glass shapes: The rounded-edge rectangle of the Lilianne and flattened oval of the Lennox exemplify the technical evolution of this collection. The Martin Dome, in luxurious leather finished marble is another new addition to the collection. The collection is inspired by lunar surfaces and astral bodies.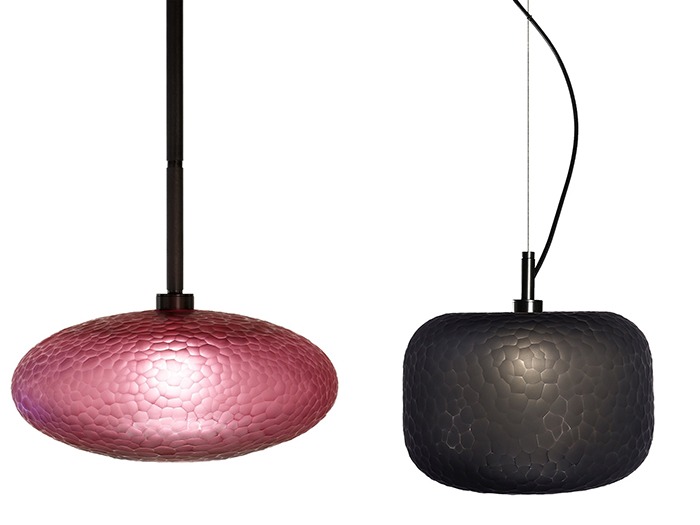 The 2020 collection also includes the Paulina and Elaine pendants, two perfect 12-15mm thick, hand cut blown glass globes. The Paulina features a classic Battuto cut over 50% of the surface, the Elaine features the Battuto as well as a frosted honeycomb cut. Each model is available in 6ins or 10ins variations.
The Victoria.15 is another addition to the collection, a sculptural branch chandelier constructed with knurled solid brass components and round opal glass orbs, perfect for lighting a dramatic staircase.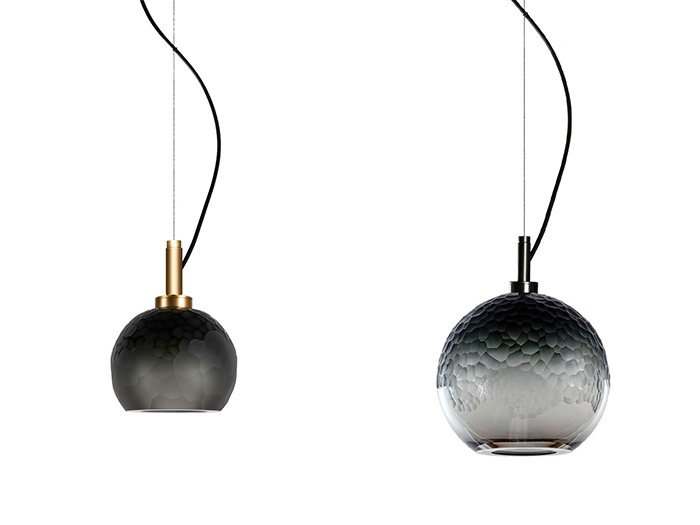 The new pieces have been designed to perfectly complement the existing collection. The Katie pendant, one of the first luminaires created by Atelier Anaka, retains an important place in the collection. The solid brass hardware has been updated to a sleek cable system that is almost invisible, allowing the Katie to virtually float over any surface. 
The Steven Dome, Atelier Anaka's most popular light fixture, has been updated with the new cable system as well as the addition of a luxurious round white marble plate on the underside that acts as a reflector.