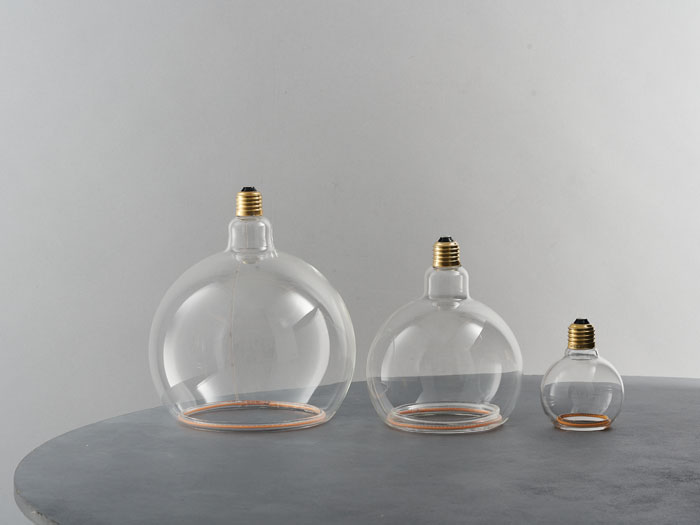 well-lit launches flexible LED filament pendants, Azure. The decorative lighting fixtures are a functional light source, perfect for hospitality and residential applications.
Azure by well-lit is a new, sustainable and stylish LED lamp range with a flexible filament. Designed in collaboration with David Huang, the range has been in development for the last 12 months; a few months to create the initial ideas and prototypes and a longer amount of time spent on finalising the design and manufacturing process.
Form follows function with well-lit's flexible LED filament that runs discreetly around the lower edge of a hand-blown glass pendant. The conventional LED fixture is turned into both a light source and a fixture with Azure and is available in a selection of shapes and sizes.
"Whenever you work with glass, it's imperative the product reaches the customer scratch-free and without blemishes," explains Well-lit. "All our glass is mouth-blown by artisans with huge experience, so making it perfect isn't the issue – but adding the electronics and the E27 cap, and ensuring the product doesn't get damaged during shipping, demands a lot of extra skill and dedication.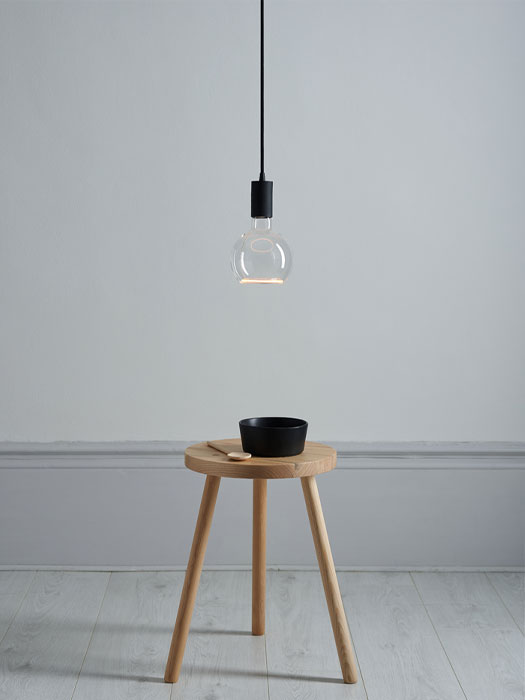 "The vast majority of the product is glass, so it's a very simple product from a materials perspective. Each completed glass shape is washed twice by hand, inside and out. We then insert a flexible LED filament right around the base, and that's powered by a transparent link between the filament and the E27 cap.
"The key to the Azure range is the patented flexible LED filament. As an award-winning British lighting manufacturer, Well-lit has been working with flexible LED filaments since 2016: the technology has changed the way we think about LED bulbs and how to design them in the future," adds the brand.
The Azure range was originally designed to be a cost-effective and aesthetically pleasing decorative lighting solution for restaurants, bars, coffee shops and hotels. However, since its launch, the collection has been well received by interior designers who have used it throughout residential projects, particularly over kitchen islands and dining tables.
"Azure represents a complete rethink of LED fittings for hospitality lighting. Combining the fixture and the light source in one unit makes the product as easy to install and maintain as an ordinary LED light source – and the design is incredibly versatile. It looks fantastic in just about any context – contemporary, urban, vintage, or classic.
"The elegant pendants make a statement from the moment you fit them, and switching on transforms them into wonderful illuminated objects, casting a soft warm glow as the light interacts with the glass," concludes well-lit.