Baroncelli launches new bespoke division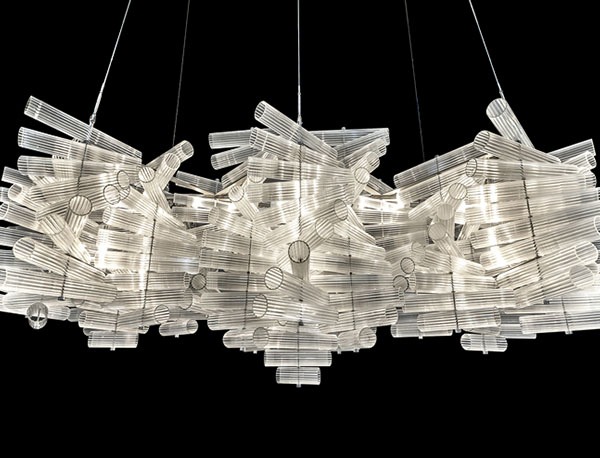 Glass chandelier specialist Baroncelli has launched a new division dedicated to the creation of one-off, large-scale installations for private and public spaces. The move formalises an existing service provided by the company – one which has been growing steadily in recent years.
Dedicated to creating lighting designs for interiors throughout the world, Baroncelli Commissions stands apart from the established lighting Collection at Baroncelli. Incorporating statement installations fulfilling unique and inventive briefs, Baroncelli Commissions demonstrates the company's skill in designing spectacular centrepieces for industry leaders working on prestigious, international projects.
Baroncelli has provided hand-crafted lighting designs for the recently opened Waldorf Astoria Ras al-Khaimah close to Dubai, a spectacular townhouse in London and the new opening of the eagerly anticipated Flooka Restaurant in Abu Dhabi.