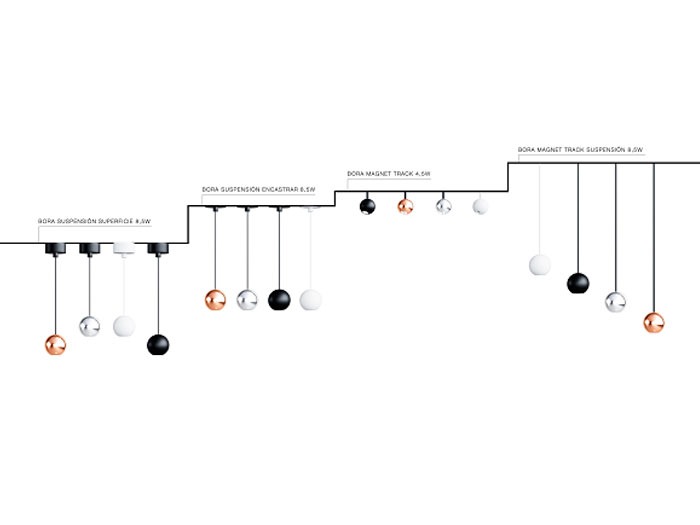 Bora is a new decorative lighting family with more than 30 different combinations available. From suspended to recessed, surface and magnetic rail, the Bora luminaire was born from the idea of ​​creating a minimalist and versatile product that can be arranged in multiple configurations.
The Bora luminaire is made up of two different powers and sizes, with 4.5W and 8.5W, in the finishes white, matte black, chrome and rose gold and is available in colour temperatures of 2700K and 3000K, and its CRI> 93 offers excellent colour definition.
The Bora decorative light can be placed individually, in pairs or in groups, with the possibility of playing with its placement to create different atmospheres and effects.