Bert Frank update colour for Revolve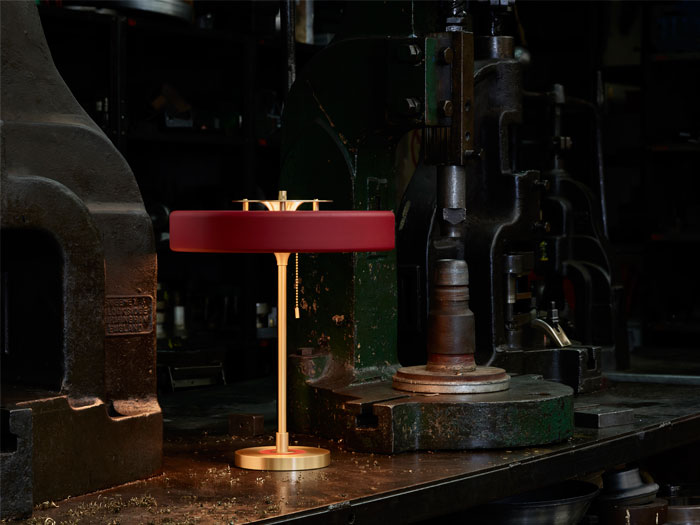 (UK) – British design brand Bert Frank present Revolve Oxblood, a bold, new cherry red colourway for the classic lighting collection.
Revolve by Bert Frank was an original when it was launched in 2013, a design classic, with an enduring fresh, slim silhouette and sleek, mid-century aesthetic.
One of Bert Frank's most extensive lighting collections, Revolve provides endless options thanks to the varying colour finishes. New for AW20, Oxblood is the ideal addition to the Bert Frank colour palette. A rich cherry red, co-founder Robbie Lewellyn was inspired by the aged leather seats of vintage sport cars. The hue feels very timeless, very British and very Bert Frank.
Alongside the new colourway, a new style floor lamp has been added to the range, the Revolve Stem.
Revolve features a circular spun metal shade with an opal diffuser to cast a soft, warm, downward glow from the dimmable LED light source. Bert Frank's signature use of brass is ever present and Revolve features a brass reflector which illuminates upwards alongside solid brass bases and stems. The Revolve family is now available in two brass finishes, original polished brass and new satin brass.