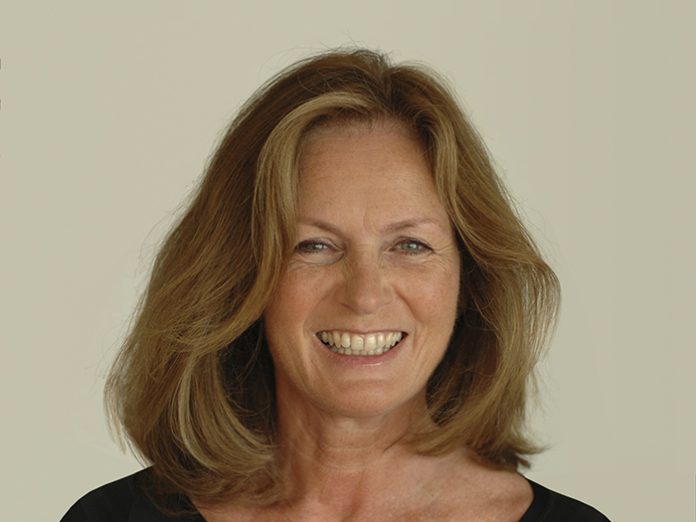 (UK) – In the Queen's Birthday Honours list 2016, Diana Yakeley received an OBE in recognition for service to the interior design profession.
A multi award-winning designer, Yakeley's 35 year career has embraced interior, garden and furniture design for projects in Britain and internationally. Her work covers all aspects of contemporary design, both luxury residential and commercial, including a commission from The British Government during the London 2012 Olympics to showcase the best of British design to world leaders, policy makers and investors.
Yakeley has served as President of the BIID for two terms and is also a Fellow of the Chartered Society of Designers (FCSD). Yakeley trained at the Inchbald School of Design in 1979 and commenced practice in 1981 with Yakeley Associates. Her career flourished as she built a reputation for understated, elegant and luxurious design. In 1983 she was elected to the BIID and her involvement with the Institute continued to grow, with her election to fellowship of the Institute in 1994.
In 2003, Yakeley chaired the Institute's Continuing Professional Development Committee where she helped drive the BIID's commitment to on-going professional training and development. In 2008, she was given the BIID's prestigious Award of Merit. In 2005, she served as President of the BIID and again in 2011. She has been instrumental in enhancing the professionalism of the Interior Design profession and continues to maintain an active role in the Institute by chairing its Audit Committee and by mentoring young interior designers.
In 2004-2005 Yakeley chaired the joint RIBA/BIID committee, which produced the pivotal British interior designer/client Form of Agreement and has continued to advise on subsequent updates. In 2009, she was instrumental in the BIID joining the Construction Industry Council and in 2010 she co-authored the first book on the professional practice of Interior Design, The BIID Interior Design Job Book, which affirmed the growing reputation and credibility of the interior design profession. She has given seminar on professional practice at a number of university interior design departments and has judged numerous interior design awards schemes.
Yakeley has designed numerous interiors for residential, commercial, civic and other buildings in Britain and abroad. In 2011, she was asked by the British Government to curate the temporary conversion of iconic Lancaster House in the Mall as The British Business Embassy during the London 2012 Olympics to showcase the best of British design and manufacture.
In 1992, Yakeley won an international design award at the US National Business Aviation Association convention held in Dallas for excellence in the interior design of a business jet for a Formula One motor racing team.
BIID President Daniel Hopwood commented: "On behalf of the BIID, I'd like to offer our congratulations to Diana for this prestigious accolade which recognises her enormous contribution to the Interior Design profession. Through her work with the BIID, she has done great work to develop professional standards of best practice and to champion the importance of continual professional development of those in the interior design industry."
Past President of the International Interior Design Association (UK Chapter) and Past Chairman of the BIDA Christopher Vane Percy comments: "I am delighted to congratulate Diana on this well-deserved honour in recognition for her all she has done to develop levels of professionalism for the Interior Design industry. Her extensive body of work demonstrates her considerable design talent and the OBE is a fitting testament to all she has done for our profession."
Graham Watts, OBE, Chief Executive, Construction Industry Council said: "Diana has made a huge contribution to our industry and this honour is so richly deserved. I warmly congratulate Diana on this important achievement and for all she has done to help raise professional standards as part of the built environment sector."