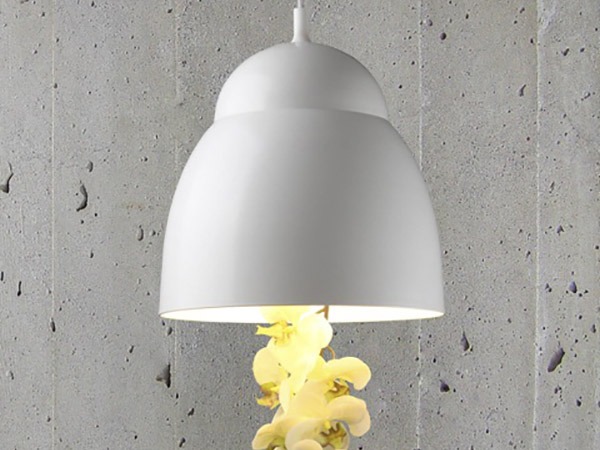 Melbourne-based industrial designer Jan Flook launched first international collection with striking pendant named BLOOM, a rounded powder-coated white aluminium shade with yellow silk orchids cascading from the interior. The tapering two-tiered form bounces the light around the interior of the shade, creating a powerful downward focus of light, ideal for hotel lobby desks or café counters.
Flook's collection also includes chandeliers, industrial-style wall lights and pendants, dramatic feature lights and quirky one-offs made from recycled materials. Flook commented: "I'm very excited to launch my collection internationally, and hope they will connect with people who, like me, are passionate about the new."
A UK-born New Zealander, Jan Flook set up his studio in Victoria in 2008 after four years in the Alpha Romeo and Design Continuum teams in Milan.
Since then, Flook has worked with a range of distinguished architects, interior designers and private clients on bespoke feature lights for projects such as Melbourne's fashionable Atlantic restaurant.
Further pieces from the Collection will be launched in the coming months. Flook's aim for the future is to use his knowledge of both modern and historic lighting to create artistic works that surprise and delight.