Bomma releases Stellar Dust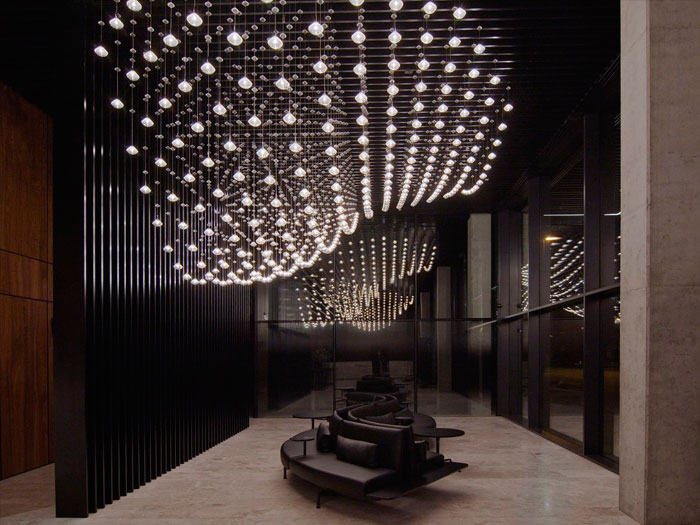 (Czech Republic) – Bomma unveils Stellar Dust, its newest decorative lighting installation.
This unique constellation is created from 727 mouth-blown crystal droplets, hanging individually from the ceiling. Each has its own lighting source that is integral to the two cosmic waves.
These hand-crafted droplets are complemented by 2476 crystal components forming the organic shape of the installation. Optical illusions and the remarkable effects of these crystal objects perfectly juxtapose the regular architectural structures of the building.
Václav Mlynář, Art Director of Bomma and a designer for the deFORM studio, describes the collaboration of all participants: "In this project, I very much enjoyed the perfect function of the collaboration between architects, designers and production. The architects came up with the initial concepts and the overall shape of the installation, focused as we were on the individual components and lights, designing them in minute detail. Finally, we completed its development and produced it together with Bomma."