Caroline Fiers new CEO of the Biennale Interieur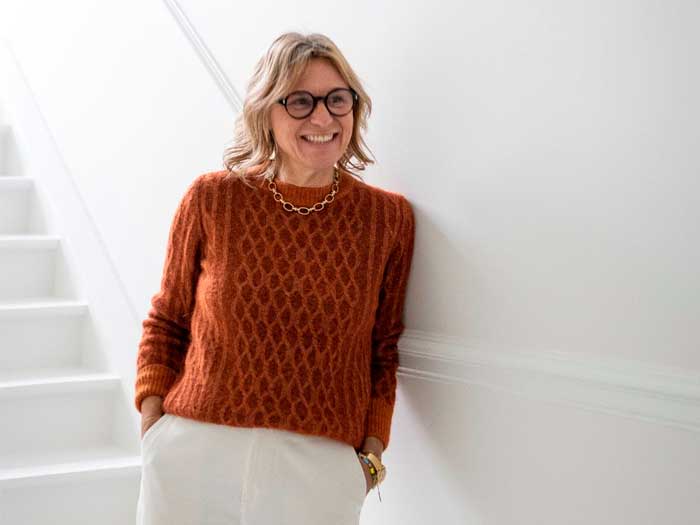 (Belgium) – Caroline Fiers takes over at the helm of the Biennale Interieur, the largest design event in Belgium. 
The new CEO succeeds Jo Libeer, who is winding down his professional activities after a full and rewarding career. After a few turbulent years for the entire sector, and with the next Biennale in the offing this autumn, Fiers is excited about the opportunity to drive change.
Fiers joined the Interieur team in 2019 as Commercial Director. In 2021, she already took on a lead role managing the event Please, Have a Seat. "After the cancellation of the Biennale in 2020, we were not just looking for a way to maintain our existing relationships. We were looking for opportunities, exploring new avenues. The event was a great success despite the uncertainty of the pandemic, and I am confident that our team is well positioned for the period ahead.
"Please, Have a Seat was a first step in the search for something new and refreshing while remaining true to the core values of the Biennale. We work together with many different partners, stakeholders and target groups, and collaboration is key. That means we have to listen and understand the changing needs among the various players in the design world. I expect to be supplementing my team with people who can help me come up with new ideas and insights, think outside the box. There will be many exiting things to look forward to for our partners and visitors!
"The crisis put many efforts in our sector in jeopardy, but it also has forced us to be more innovative. We want to continue on that path now, looking for ways to continue to inspire and bring people together. I am more convinced than ever that being together in person, creating conversation on design topics that matter, and driving a sense of community around shared goals must be core parts of our added value."
Interieur 22 takes place from 20 to 24 October 2022.