Chris Godfrey appointed as new President of SBID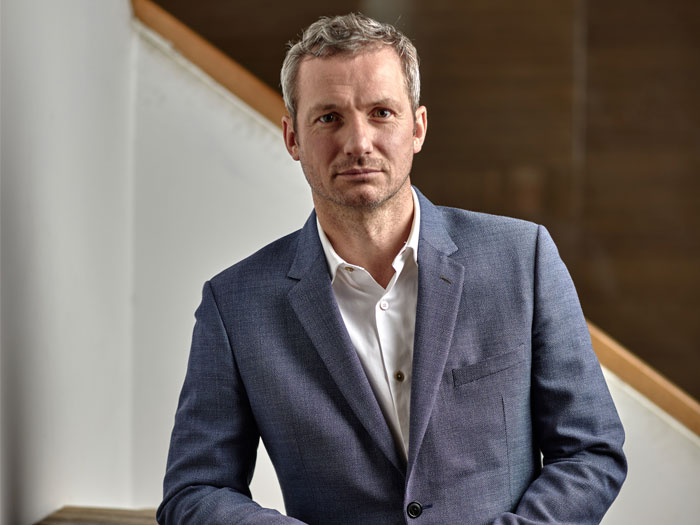 (UK) – The Society of British & International Interior Design (SBID) has appointed Chris Godfrey, global principal of HBA Residential, as the new acting President of SBID to represent the British interior design body, and promote the professional practice of interior design throughout the UK and around the world.
Chris Godfrey will take the mantle of SBID Presidency from Tom Marquardt, President and Founder of Marquardt+ and former Vice President of HOK global interiors, who held the position for 2019 and will continue to support the growth of SBID as immediate past president.
After receiving the Master of Design award at the SBID International Design Awards 2019 for significant contributions to the global interior design industry, Godfrey has the recognition, innovation and expertise to undertake the position as SBID President from 2 November 2020, for the upcoming 12-month term.
Sharing his aspirations for the new position, Chris Godfrey says: "It is my great honour to be appointed as the President of SBID and to represent the interior design body and its membership on the global stage. I am inspired to take up the role during this particular period of time; where change is a constant, connectivity a challenge; and where proaction and vision are paramount. Throughout my career, and particularly in my role with HBA Residential, I have benefitted from working internationally and, as a result, have developed an open and global outlook."
He adds: "In this new SBID role, I want to use my experiences and lessons learnt working in both the Far East and the West and leverage off a developed network to help improve connectivity; expand awareness; and promote inclusive, cross-border engagement. With new global dynamics comes lots of new opportunities and growth potential. Through my endeavours, I would also hope to help inspire the next generation of interior designers who, despite the short-term challenges and uncertainty faced, will continue to take the industry further and wider."
As an award-winning British Architect and designer with over 20 years' experience producing beautifully conceived and exquisitely delivered residences for a global clientele, Godfrey now applies his holistic design approach as Global Principal of HBA Residential; the boutique and signature division of Hirsch Bedner Associates. Bringing his extensive professional insight and capacity for achieving interior design excellence, Godfrey will underpin the work SBID does to promote the interior design profession at the highest level of competence, while supporting the interests of qualified interior designers and manufacturers to drive professional standards across the industry.