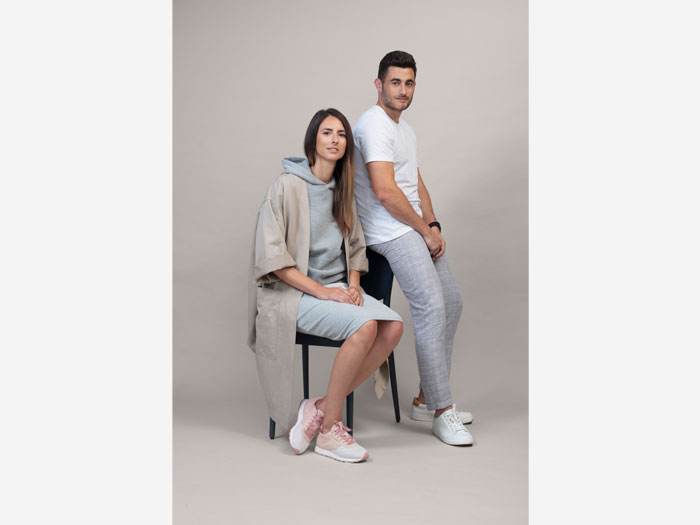 Design studio Yonoh was founded in 2006 by Clara del Portillo and Alex Selma in Valencia, Spain. The studio boasts a full portfolio of product, furniture and lighting design, working with numerous big names in the lighting industry, including Vibia, Bover, Flos, Foscarini, Zero and Louis Poulsen.
During its short career, Yonoh has acquired multiple industry awards such as Red Dot, iF design award and Wallpaper* Design Award to name a few.
Selma and del Portillo both have backgrounds as industrial designers and established solo careers before meeting in 2004 at a young designer's exhibition. Fast forward to 2006 and their first collection was released under the collaborative Yonoh brand. Since, the pair have created numerous design collections across various disciplines, alongside their work as Associate Teachers at the Cardenal Herrera CEU University in Valencia, delivering workshops and lectures around the world promoting their work.
Acting Editor, Sarah Cullen sits down with del Portillo to find out more about her background as a designer and her work as a Partner at Yonoh.
"I'm from Valencia in Spain and studied Design Technical Engineering at the Cardenal Herrera CEU University. I was then an Erasmus student in Paris at the Strate College. That was a very enriching experience that made me grow as a person," she says. "University made me fall in love with design. The ambience was great, and we had professional designers as teachers that made us love the profession.
"After finishing my studies and returning from Paris, I started working on different design jobs while I was preparing to present at a young designer's exhibition in Valencia called NUDE. There is where Alex and I met and where Yonoh's seed was planted. After that, we started collaborating on some projects and then in 2006 we started our own studio."
del Portillo's career and interests have never strayed from the design world, with her first official job in Paris working for a company that worked on shop windows and ephemeral furniture design for perfume and luxury cosmetic brands. "After I came back to Spain where I was working on furniture design, although I didn't stay in that job for long. Even if the brand was great and I was loving the furniture, it wasn't really my thing to be working in a shop," she says. "I started to work with furniture manufacturing here in Valencia, where I have learned a lot about the technical side of manufacturing. It was an enriching job where I based myself for nearly four years, up to the point of starting Yonoh with Alex."
When asked about where inspiration strikes and what her influences are in her design work, del Portillo explained how it typically comes from day to day life but that traveling sparks it the most. "Knowing different cultures and understanding that not all people live like you makes you look at things differently," she says.
Yonoh is a multidisciplinary studio that produces a varied portfolio of designs stretching across different industries from furniture to products. They have worked with numerous big brands in the industry, including Vibia and Bover in Spain, Flos and Foscarini in Italy and Zero and Louis Poulsen across Europe. "We have had the chance of working with some great lighting companies across the world," she adds.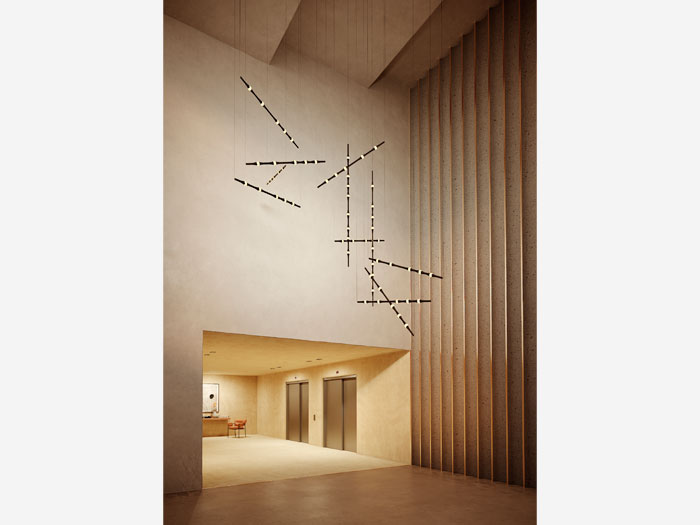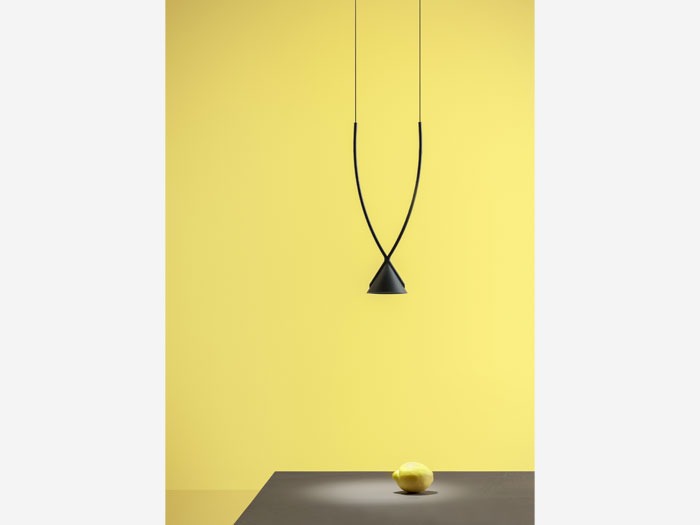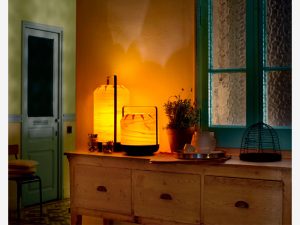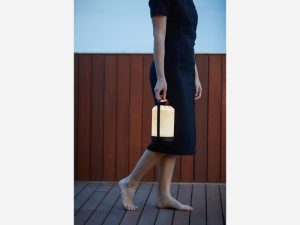 When asked about lighting, it is clear this design process plays a fundamental role in del Portillo's repertoire. "Working with light is different to working on any other product because they are objects that are sometimes on and sometimes not," she says. "We have to think about it and make the lamp work well in both conditions." When referencing what lighting should bring to a space, del Portillo adds that "the most important aspect is to create an ambience with light. It really depends on which space you're illuminating but creating a comfortable ambience for us is the most important part.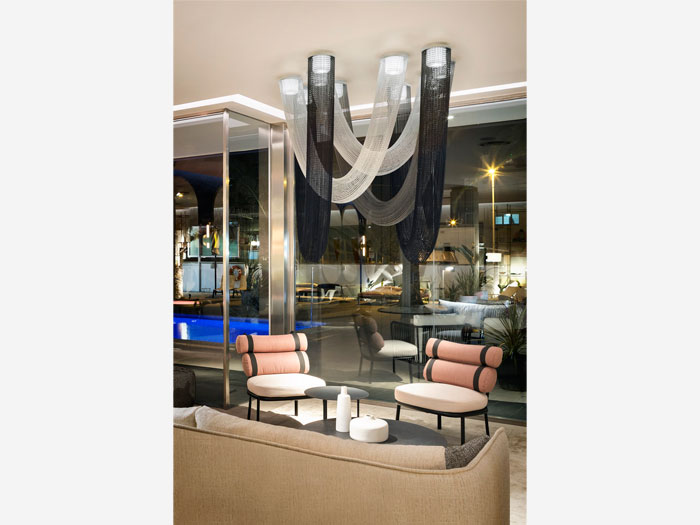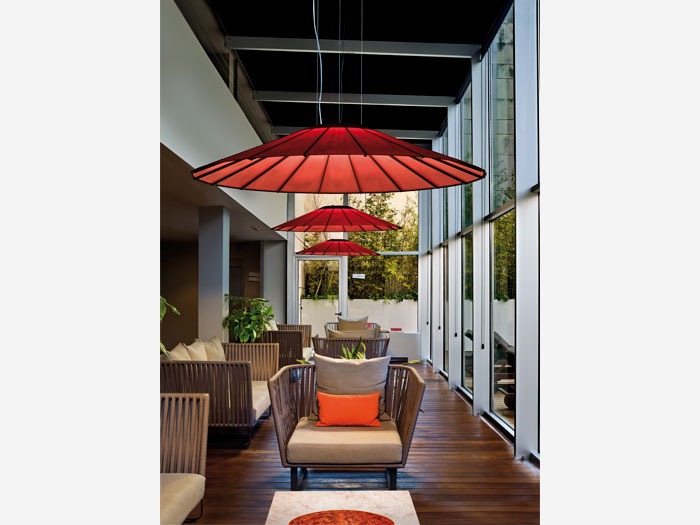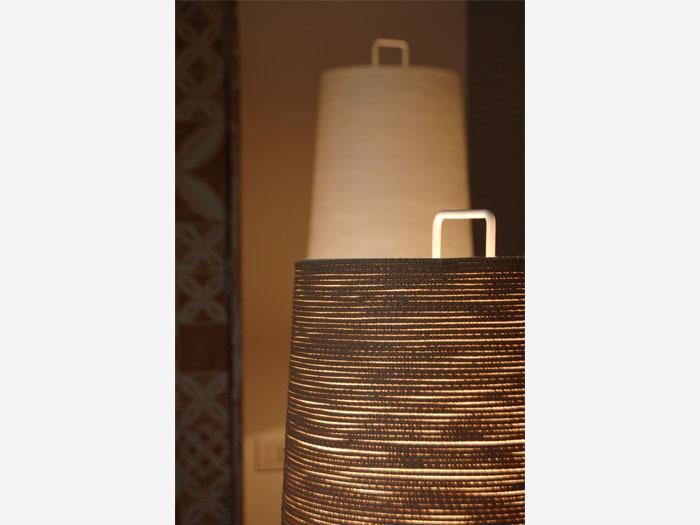 "Architectural and decorative lighting are complementary, and both are necessary for a perfect ambiance. Decorative is more important in interiors with its main goal to create a relaxing and restful space. Architectural is more for hospitality and contract use, but we always find a mix of them in every project."
As a young studio, the pair approach each project with fresh eyes and deliver an end result that both features a subtle design style as well as a solution for their client. "I think we have a little design style that we try to adapt for each client. When they call us, it is usually because they like what we do. But, at the same time they want something that fits with what they already have. All our projects are influenced by all of our other projects we are doing or have done, as well as the collection of companies that we have worked for. Everything is mixed."
Further to the mixed approach to each product and client project, del Portillo has also observed that the current trends across interior design both in Spain and internationally is the idea that having no trend is the trend. "Nowadays, everything is fine – every style, every mix. We have minimalism and maximalism and then industrial and brutalism, and they all fit together. I think that's the trend – no trend," she adds.
Next in the pipeline for the design duo is a collection of furniture and lighting for both indoor and outdoor applications. In the early stages of planning and designing, del Portillo and Selma both factor in and question what is more important for the design's purpose. "Shape is nothing without function. Design wouldn't be design without function, that's the most important.
"We always say that a lamp must be beautiful when switched off, but even more beautiful when switched on."
Both del Portillo and Selma are young designers with a young studio, but both bring a well established history of design knowledge that has set them in good stead to tackle all projects that cross their paths. "The most rewarding part about working in design is to see that people like what you have done, they buy it and use it. Walking around and seeing your products in a shop window or used in a bar or hotel…That's really exciting!" concludes del Portillo.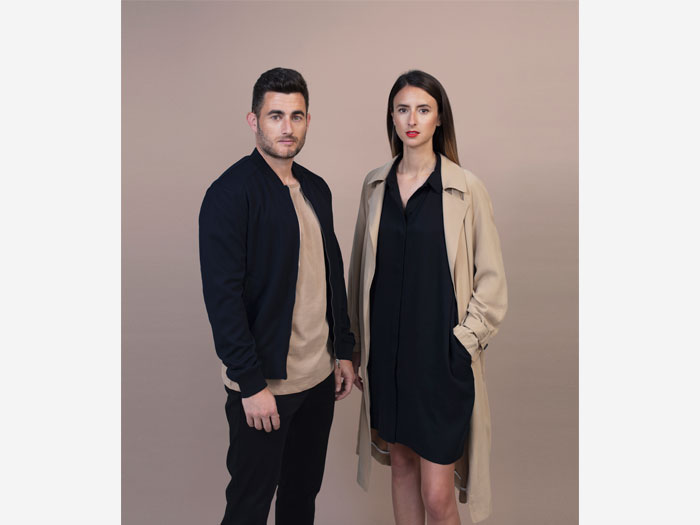 Clara del Portillo (Left) and Alex Selma (Right)