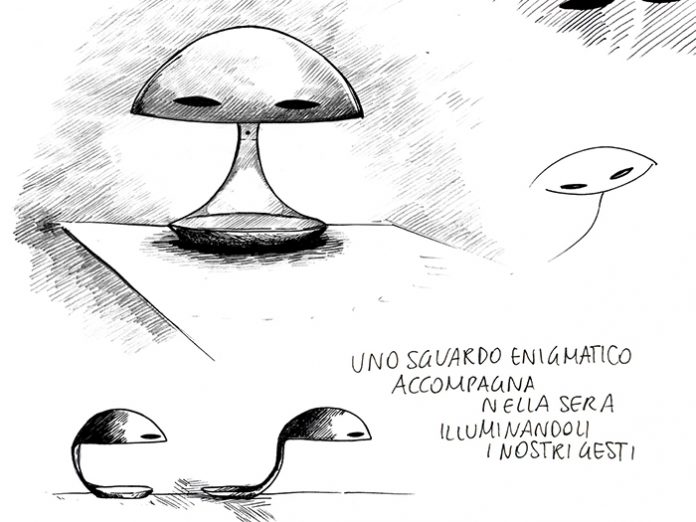 (Italy) – Cobra reloaded contest invited designers under 35 to reinterpret iconic light.
Martinelli Luce's Cobra Reloaded design contest invited young designers under 35 to reinterpret the Cobra lamp – designed by Elio Martinelli in 1968.
A total of 82 projects were submitted to the contest by young designers from all around the world: Italy, Russia, Iran, France, Spain, Turkey, Bolivia, Brazil, South Africa, Australia. The jury was chaired by Emiliana Martinelli  and included Morozzi, Paola Navone, Perla Gianni, Marco Ghilarducci, and Massimo Farinatti. The winners were announced on 29 June at Martinelli Luce's Lucca showroom:
In first place was Veglia Luminosa designed by Elena Volpi, Second place was Good Design by Victoria Azadinho Bocconi, while third place went to Oops 50! designed by Gianmarco Paglierani.
The jury also awarded a special mention to the project Che cosa apparirà? by Mauro Favero.