A mix of classic and contemporary decorative lighting pieces will be among the exhibits at Collective, a new design fair in New York City. The show will present a cohesive, curated selection from galleries around the world.
The inaugural edition, Collective .1, will coincide with Frieze New York and the May auctions and take place at Pier 57, a light-filled industrial space between the gallery hub of Chelsea and the vibrant Meatpacking District.
Pieces will include: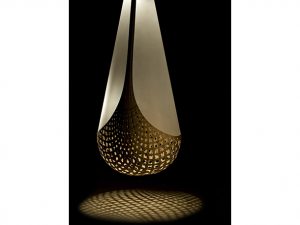 David Trubridge, Baskets of Knowledge, Kete Aronui, 2009, bamboo plywood with plastic clips, shrouds hand sanded PETG plastic, 33.5" x 82.5" (85cm x 209cm). Image courtesy of David Trubridge and Wexler Gallery.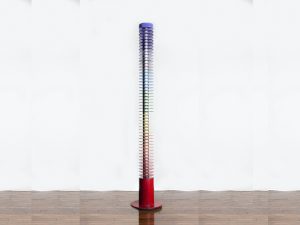 Ico & Luisa Parisi, Iride Floor Lamp, c. 1970, enameled steel, aluminum, 71" H x 12" D (180cm H x 30.5cm D). Image courtesy of Nicholas Kilner.
Mathieu Mategot, Baghdad Lamp, 1953, perforated metal, 15" H x 7.5" D (43cm H x 19cm D). Image courtesy of Lost City Arts.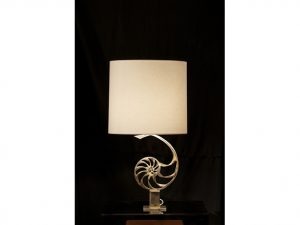 Maria Pergay, Lampe Nautile/Nautilus Lamp, c. 1972, silver-plated brass, 27.5" H with shade, base: 15" x 9" (70cm x 38cm x 23cm). Image courtesy of Demisch Danant.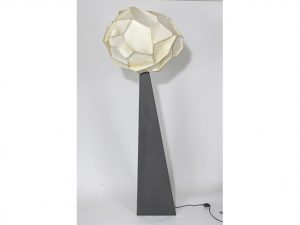 Mauro Fabbro, Floor Lamp Scramble, 2009, parchment and metal, 80" H x 28" diam (203cm H x 71cm diam). Image courtesy of Casati Gallery.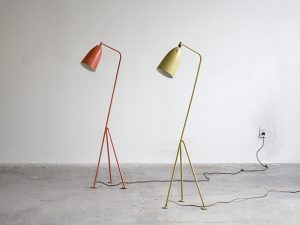 "Grasshopper" floor lamp.
Designed by Greta Magnusson Grossman for Bergboms, Sweden, circa 1950. 14″ L x 14″ W x 48″ H (FL287).
Photograph by Sherry Griffin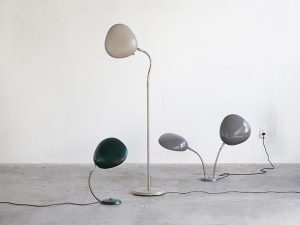 Cobra Lamp. Designed byGreta Magnusson Grossman, Photo by Sherry Griffin, Courtesy of R 20th Century
More information: www.collectivedesignfair.com