Combining tradition and technology
Dernier & Hamlyn has been manufacturing bespoke lighting in London since 1888 and its fittings can be seen in hotels, restaurants and luxury residences around the world.
Its factory conceals a team of highly skilled crafts people and lighting design experts who exchange vast knowledge and experience with each other and designers to achieve stunning results.
Some of their techniques are unchanged since the company's early days while others were introduced recently.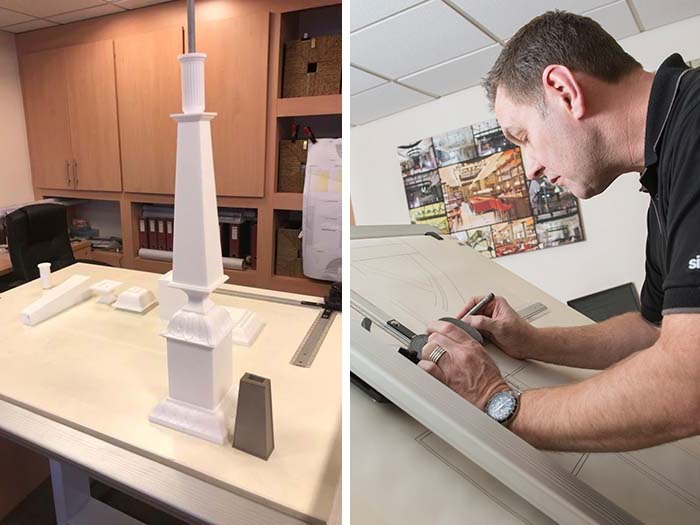 Take design proposals and sample making. Back in the early days, design ideas would be presented using hand-painted watercolours, which can still be seen in their extensive lighting archive. They are beautiful, but totally impractical now. Some designs are still hand-drawn, however, CAD is more common these days both to produce technical drawings and render images for a more realistic illustration of what will be manufactured.
3D printing is increasingly used too. For producing prototypes the traditional method was to produce wooden samples and cast them in brass, which is expensive and time consuming, both of which are at odds with designers' tight timescales and budgets. Dernier & Hamlyn uses 3D printing to produce replicas of fittings' details or even complete fittings that can be weighted and painted to produce lighting that even close up, looks like metal at a fraction of the time and cost.
There are production techniques that go on day in, day out in the factory that are virtually impossible, to find anywhere else in the UK and very difficult to describe. To find out more you can watch this short video. Or better still why not take a trip to South London and talk to the people on the factory floor who could be making bespoke lighting for your next project.