Cruise Ship Interiors and Hospitality Expo America 2020 moves online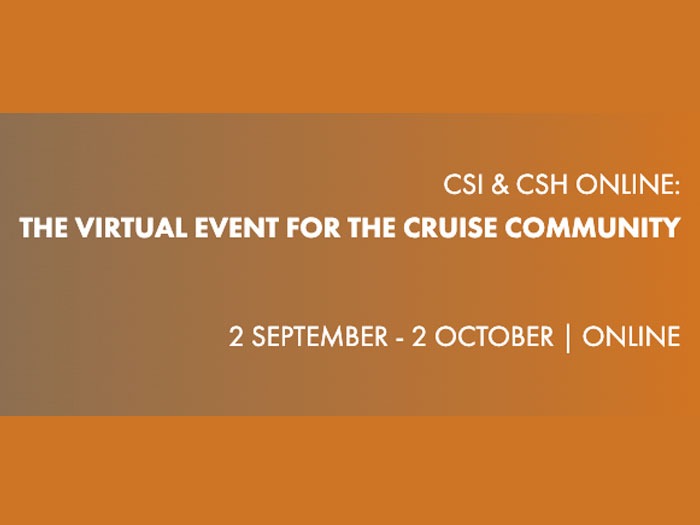 (Global) – Cruise Ship Interiors Expo and Cruise Ship Hospitality Expo America 2020 moves online for a virtual event.
On 2 September for a whole month, the cruise industry will come together from across the world through a brand new digital platform, CSI & CSH Online, created in lieu of Cruise Ship Interiors Expo & Cruise Ship Hospitality Expo America 2020.
"We know that you are missing the interaction and buzz of a physical event (we are too!), so we have been working hard to bring to life the sense of connection and excitement that comes from meeting innovative suppliers and sparking new important business deals," says the events team behind the virtual platform. "Through our seamless meeting system you'll be able to network with our award-winning suppliers from the cruise interiors and hospitality industries. With an extensive range of IMO Certified companies, you'll find suppliers specialising in all your needs from within cruise design, refurbishment and newbuild to guest experience, food & beverage, health & hygiene and so much more."
In addition, the team have brought some of the industry's biggest names together for a conference programme hosting eight industry leading sessions. The experts in cruise design and hospitality will explore and discuss the topics that are most important to the industry, and the businesses within it right now. Attendees will have the opportunity to ask questions to the speakers; head over to CSI & CSH Online where you can submit your questions for each session.
The speakers you can expect to hear from are Antonio Di Nenno, Architect Director at MSC Cruises, Dee Cooper, Senior Vice President of Design & Customer Experience at Virgin Voyages, Boris Ruskovsky, Senior Director Vessel Refurbishment at Norwegian Cruise Line, Iain Hay, Managing Director at Anchor Hygiene Services Limited, Paris Swann, Director Architectural Design, Newbuild & Innovation at Royal Caribbean Cruises and My Nguyen, Director Interior Design & Operations at Seabourn & Holland America Line. See the full line up on the website.
CSI & CSH Online will be live on 2 September between 9am – 6pm (EST) and will be available online for registered attendees until 2 October, giving attendees a whole month to make the most of the platform.
It's completely free to attend, with registration details listed on the website.