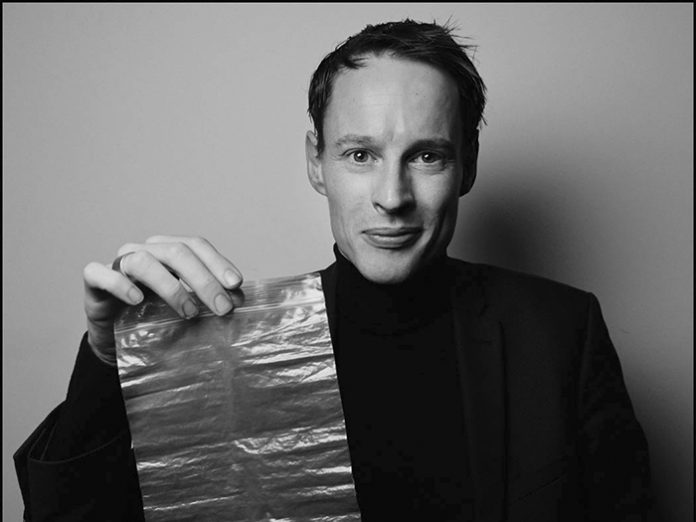 (UK) – Dutch designer and innovator Daan Roosegaarde was awarded the Airbnb Design Innovation Medal during London Design Festival.
The recipients were introduced at Exchange Square, while the official ceremony will follow at Tate Modern's new Switch House extension in the evening. The Design Innovation Medal, supported by British Land and Airbnb, celebrates the achievements of designers who are making a significant difference to lives through their innovation, originality and imagination.
Roosegaard is best known for his interactive designs which connects people, technology and space to improve the quality of daily life in urban environments. Roosegaarde has been driven by nature's gifts such as light emitting fireflies and jellyfishes, since a young age.
His fascination for nature and technology is reflected in his iconic designs. Roosegaarde founded Studio Roosegaarde in 2007 in Rotterdam, where he leads a team of designer, engineers and technicians to develop 'Landscapes of the Future' smart sustainable prototypes for the cites of tomorrow.
His award winning projects include 'Waterlicht', a poetic experience which shows the force of water and its rising levels; 'Smart Highway', sustainable roads that charge during the day and glow at night. His acclaimed 'Smog Free Project', the largest outdoor air purifier in the world which turns smog into jewellery, is about to start its grand China tour this month.
Roosegaarde has been named Young Global Leader at the World Economic Forum and Artist of the Year 2016 in the Netherlands. He has won the INDEX Design Award, the World Technology Award, two Dutch Design Awards, the Charlotte Köhler Award, and China's Most Successful Design Award.
He exhibited at the Rijksmuseum Amsterdam, Tate Modern, Tokyo National Museum, Victoria & Albert Museum, Le Musée des Arts Décoratifs Paris, and various public spaces in Europe and Asia. He has recently been selected by Forbes and Good 100 as a creative change maker.
For 2016 the award recipients have again been chosen by an illustrious selection including Dr Martin Roth (Director, V&A), Paul Thompson (Rector, Royal College of Art) and Justine Simons (Head of Culture, Mayor of London) and Tony Chambers (Editor-in- Chief, Wallpaper*).
Winners have been selected from a range of design disciplines, chosen for their exceptional contribution to their design domain. Designers and architects such as the late Dame Zaha Hadid, Marc Newsom, Thomas Heatherwick and Peter Saville have been among the renowned London Design Medal.
Daan Roosegaarde, Designer and Innovator: "Design to me is about improving our daily life, it is not about creating another lamp or another chair. It is an honour to receive the Medal today and to celebrate the importance of innovation here in London."