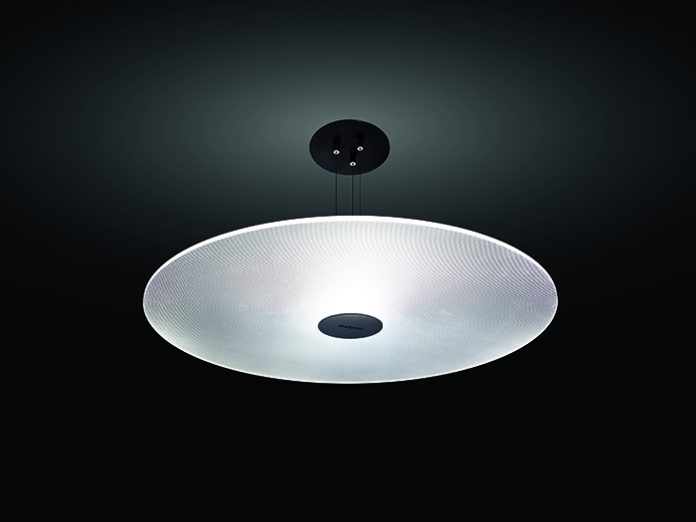 The Dali Light is a cutting edge LED lighting solution that boasts a super slim sixteen millimetre profile and is available in sizes up to 900 millimetre diameter.
Manufactured out of a graphic etched acrylic light sheet from Applelec, Dali Light offers a two way circular spread of ambient white light, acting as both a downlight and an uplight.
An anodised aluminium plate houses a series of energy efficient dimmable LED's, which when combined create a technical lighting solution for large-scale commercial environments with an emphasis on low energy solutions.
Dali Light takes its name from the industry standard control system into which it integrates. The product is suitable for a variety of settings, creating a highly graphic visual statement when illuminated and almost disappearing when off due to the transparent properties of the material.