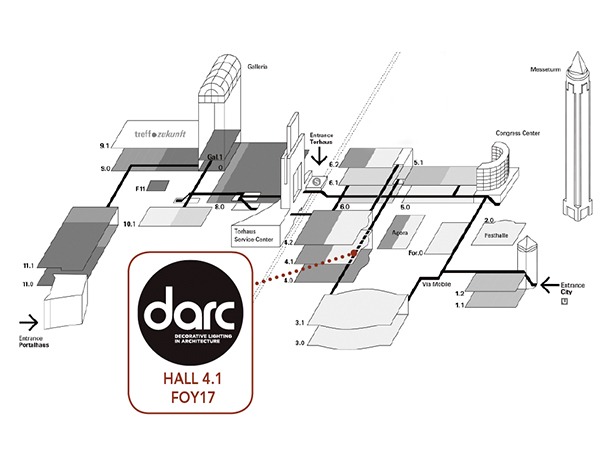 The time has almost come to join the other 196,000 visitors who flock to Light + Building every two years. If you're planning a visit, we have two recommendations for you: the first is to come by the darc stand, located on the busy foyer walkway outside hall 4.1, to pick up extra copies and share your latest projects with a member of the team.
Our second tip is to book yourself in on a tour of bora.herke.palmisano style studio's Trend Forum. This year, the team have identified four themes – constructed space, unaffected scene, singular spot and selected site – around which they'll be weaving a selection of on-trend pieces. If the studio's selection for 2012 is anything to go by, decorative lighting will play a starring role.
We'll have a full review of the show in issue #07.