[d]arc awards early bird deadline ends this Sunday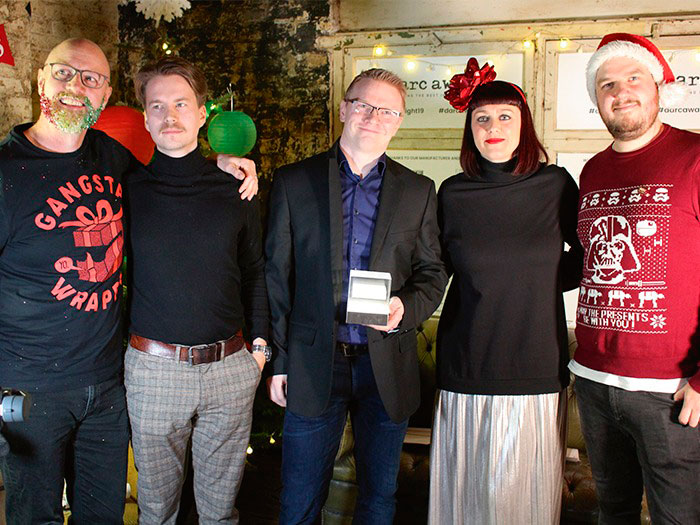 (UK) – Early bird deadline for entries to end on Sunday 16 August.
This year's [d]arc awards has officially opened, with the entry process for new products and projects now underway.
Entering its sixth year, the online, peer-to-peer awards platform has proved to be a big hit with lighting designers and manufacturers alike, with all entries being displayed on the [d]arc awards website.
Once entries have been shortlisted by a panel of international lighting designers, it'll be up to the international lighting design community to cast their all important vote.
Categories this year are:
Projects STRUCTURES (High + Low Budget) – Best Exterior Lighting Scheme PLACES (High + Low Budget) – Best Interior Lighting Scheme SPACES (High + Low Budget) – Best Landscape Lighting Scheme ART (High + Low Budget) – Best Light Art Installation / Best Bespoke Installation EVENT – Best Creative Lighting Event
Products KIT – Best Lighting Products • Interior Luminaires • Exterior Luminaires • Decorative Luminaires • Technology
The deadline for entries is 7 September 2020, and all entries must have been completed or launched between 1 April 2019 and 7 September 2020. The early bird deadline for entries is Sunday 16 August 2020.
Every independent lighting designer and light artist is eligible to vote online for their favourite lighting schemes and products. Every designer that votes is also eligible for a free ticket to [d]arc night, the [d]arc awards ceremony, which will once again return to MC Motors in London on 3 December. The awards party has become a staple in the lighting design calendar, and for the past two years has acted as the unofficial Christmas Party for the lighting industry.
Highlights from last year's [d]arc night can be found here.
[d]arc night will feature up to sixteen light installations created by lighting designers using lighting fixtures from the awards sponsors.
Sponsors so far include formalighting, Kingfisher, LED Flex, Lumascape, Seoul Semiconductor and TLS. Lighting design practices involved include: Arup, Buro Happold, Foundry, Hoare Lea, Ideaworks, Ithaca, LDI, MBLD, Michael Grubb Studio, Nulty and Studio 29, along with a special Women in Lighting design team.
Suppliers interested in sponsoring the awards and working with a lighting design team should contact the darc team.