[d]arc awards postponed until Spring 2021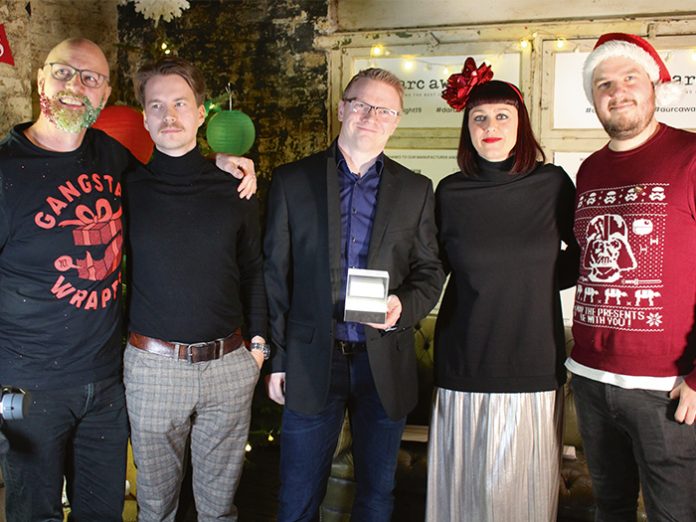 (UK) – Entry period for [d]arc awards extended until 17th January 2021.
Following the announcement of stricter Covid-19 restrictions by the UK Government, the [d]arc awards event, [d]arc night, has been postponed from 3rd December and will now take place in Spring 2021 (date to be announced later in the year).
Due to this postponement, the awards entry deadline has been extended to 17th January 2021. The entries will then be shortlisted by the independent judging panel of designers and the voting period will commence in February. This new deadline will enable projects and products launched throughout 2020 to be entered into the awards, making the [d]arc awards a true review of the entire year.
Paul James, Managing Director of [d]arc media, commented: "Although it is disappointing to have to postpone the [d]arc awards it is the right thing to do given the uncertainty that currently exists over live events in the UK. However, the delay to Spring 2021 now means we can have an entry period throughout the whole of 2020, enabling the [d]arc awards to be a full review of the best projects and products launched in 2020."
The awards is a unique concept utilising arc and darc magazines' reputation as being the most widely read and respected lighting design publications in the world. In collaboration with creative consultants Light Collective, the peer-to-peer awards process provides a unique opportunity for every practice to get involved.
Head over to darcawards.com to view the latest entries and for more information on how to take part using the easy-to-navigate awards system.
The awards are split into six main categories: 
STRUCTURES: Low Budget / High Budget
PLACES: Low Budget / High Budget
SPACES: Low Budget / High Budget
ART: Low Budget / High Budget / Bespoke
EVENT
KIT: Exterior / Interior / Decorative
After completing your submission, the entry will be verified before being displayed on www.darcawards.com and your company qualifies to be part of the darc directory, a comprehensive online lighting design resource that can be used by designers and clients for inspiration. Enter as soon as possible to get the most out of your online presence.
Once the entry period ends on the 17th January, the submissions in each category will be shortlisted by the judging panel of independent designers. Then it's over to the design community to take part in the peer-to-peer voting process (only independent designer's are eligible to vote!).
All winners will be announced at the exclusive [d]arc night party, which will also be streamed online to a worldwide audience.
Last year's Ultimate [d]arc award winner was the Aurora Experience in Finland, featuring lighting design by WhiteNight Lighting. (Pic: Sarah Cullen)