[d]arc room livestream launched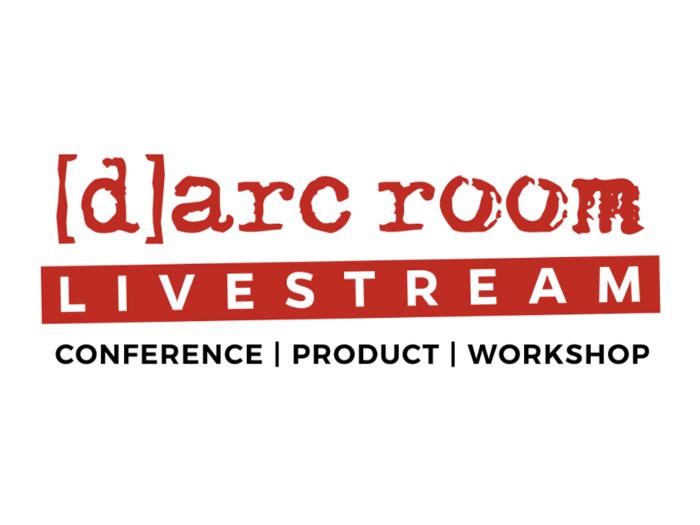 (UK) – Global virtual conference and exhibition for lighting design will take place on 16-18 September. First raft of speakers announced.
Following the cancellation of [d]arc room in London this year, organisers [d]arc media has launched [d]arc room livestream, an online global lighting design multi-track conference and exhibition for specifiers, designers and suppliers in the lighting industry.
The online event will take place on the 16th, 17th and 18th September 2020 when the on-site event in London was due to take place.
Following a Call For Papers, confirmed international speakers so far include Gabriele Chiave / Marcel Wanders (Netherlands), Pallavi Dean / Roar (UAE), Greg Keffer / Rockwell Group (USA), Paul Bishop / Bishop Design (UAE), Rikus De Kock / HBA (USA), Emilio Hernandez / Nulty (UK), Kai Piippo / Light Bureau (Sweden), Kaoru Mende / LPA (Japan), Kit Cuttle (New Zealand), Durham Marenghi (UK), Keith Bradshaw / Speirs & Major (UK), Dan Lister / Arup (UK), Brett Anderson / Focus Lighting (USA), Emad Hasan / The Lighting Practice (USA), Emrah Ulas / Steensen Varming (Australia), Monica Lobo / LD Studio (Brazil), Sakina Dugawalla-Moeller / Light.Func (UAE), Regina Santos / Godwin Austen Johnson (UAE), Patricia Lopez / Emaar (UAE), Claudia Paz / Claudia Paz Studio (Peru), Paulina Villalobos / DIAV (Chile), Virginie Nicolas / Concepto (France), Kapil Surlaka / Light@Work (India), Barbara Horton / HLB Lighting (USA), Carla Wilkins / Lichtvision (Germany), Chiara Carucci / Tengbom (Sweden), Karolina Zielinksa-Dabkowska (Poland), Yah-Li Toh / Light Collab (Singapore), Ta-Wei Lin / CMA Lighting Design (Taiwan), Nathalie Rozot / Phoscope (USA), Sabine De Schutter / Studio De Schutter (Germany), Victor Palacio / Ideas en Luz (Mexico), Richard Taylor / Graphic Strategy (UK)… with more to be announced.
The conference is being curated by Light Collective with the Call For Papers still being open for potential speakers on www.darcroom.com. The deadline to apply is 17th July.
Exhibitors will be able to show products and videos on their virtual 'booths' and will also be able to engage with attendees via group chats and 1-to-1 video meetings.
Paul James, Managing Director of [d]arc media, commented, "Obviously we were disappointed to have to cancel this year's [d]arc room in London but it was entirely necessary and understandable. [d]arc room livestream now gives us an opportunity to hold a global educational event with networking opportunities for attendees and sponsors. We are very excited about this new way of connecting until things hopefully return to normal in time for [d]arc room 2021 in London."
Lighting suppliers who are interested in being exhibiting sponsors can contact [d]arc media for more information.