[d]arc room pop-up @ Design London a success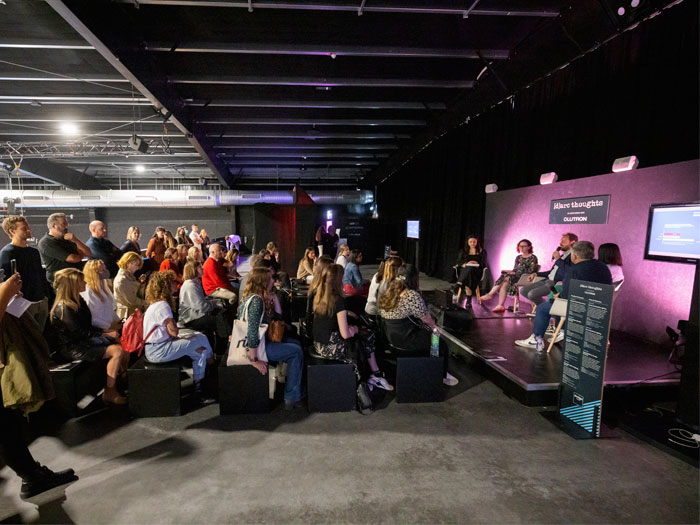 (UK) – [d]arc room returned to London for special pop-up event
Returning to London for its fifth year, [d]arc room hosted a special pop-up event at Design London (previously 100% Design), which received a staggering 12 and a half thousand attendees.
Recognising the capital's profound influence over Architecture and Design specification, [d]arc room pop-up was a new and enhanced event experience underpinned by the wealth of knowledge of both [d]arc media and Media 10, organisers of Design London.
In previous editions of 100% Design, the lighting contingent was sporadically positioned throughout the exhibition. This year saw [d]arc room pop-up as an established lighting area within Design London.
The pop-up featured a highly curated selection of lighting brands providing a unique platform for suppliers and designers to meet at what was the must-attend event during London Design Festival.
Confirmed exhibitors included Seoul Semiconductor, Franklite, Delta Light, ILP, iGuzzini, John Cullen Lighting, Thorlux Lighting, Mesh, Tryka, IALD, Nichia/Formula Luci, Light LAB, RAY Lighting and SLL.
The pop-up event also showcased this year's [d]arc awards light art installations based on the theme 'The Spectrum'. Displayed on the Magazine Mezzanine for the duration of Design London, a [d]arc night party celebrating all this year's awards winners was also be held on the Wednesday evening.
This year's installation teams included: Arup / Lumascape; Buro Happold / TLS; Hoare Lea / Seoul; Lighting Design International / LedFlex; Nulty / Erco; and Studio-29 / Kingfisher Lighting.
A series of lighting talks, [d]arc thoughts, also took place on the Magazine Mezzanine. The panel discussions were a huge success, drawing large audiences each day to listen to an esteemed line-up of industry professionals discussing topics around lighting, plus a special series of Diversity in Lighting.