Decorex adds new content to The Edit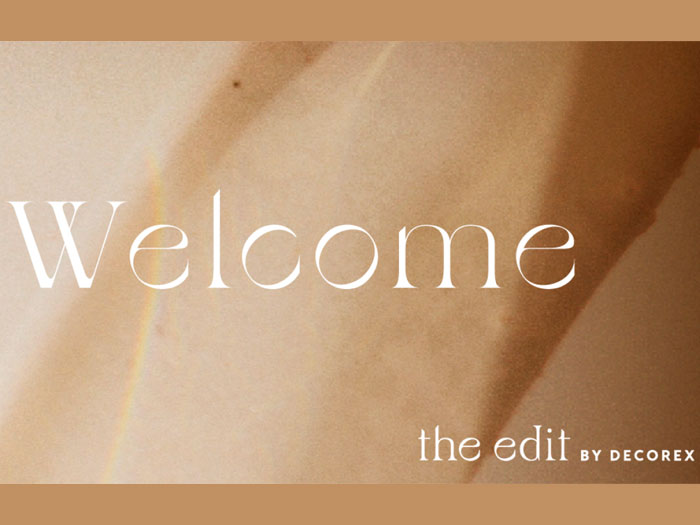 (Global) – Decorex's virtual event, The Edit, adds new content for its attendees to access.
In the few months since it was first launched, The Edit by Decorex has had hundreds of the Decorex Community logging in to watch fresh content, meet with peers and browse the product directory on its virtual platform.
This month, the event has added lots of brand new sessions and content, including a masterclass hosted by [d]arc media's Matt Waring, Editor of arc magazine. The discussion, titled Nature and Biophilia in Lighting Design, featured an international panel of experts including Yah Li Toh of Light Collab, Julia Hartmann of Lightsphere and David Gilby of d-lighting. The group covered the influence of biophilia on lighting design and how it should really 'just be design'. This talk will go live at 11am UK-time on Friday 27 August.
On demand content is available to event subscribers and includes talks from [d]arc media's Managing Editor, Helen Ankers.
Ankers sat down with James Bassant, Design Director of Astro Lighting Design where she delved deeper into the brand's long history in lighting design. Evaluating what it takes to produce Timeless Designs that are sustainable, waiver trends and stand the test of time.
She also spoke with Michael Anastassiades about how his lighting designs have become cult classic within the design world. Ankers discussed his philosophy of producing exceptionally designed objects of permanent value and the importance of moving away from throwaway design.