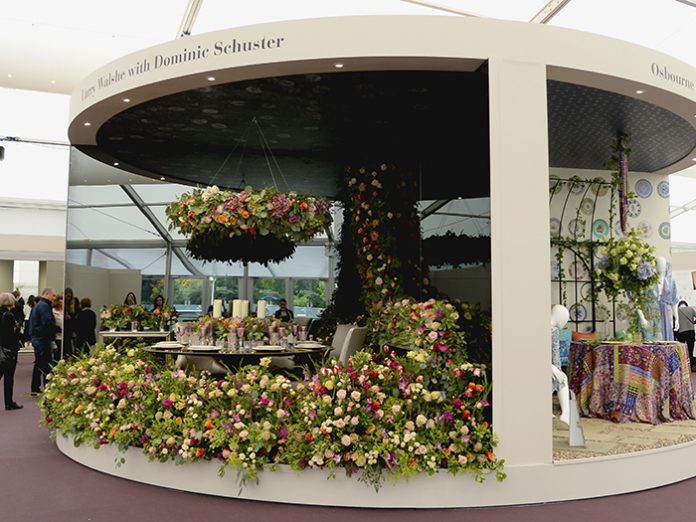 (UK) – Britain's prestigious luxury design fair will now be led by Brand Director Anna Knight, alongside her current position as Brand Director for Brand Licensing Europe within UBM EMEA. Working alongside her is Brand Manager Sam Fisher who has been closely involved in Decorex's success for the last 10 years.
Simone du Bois is moving on to take up a new role at Design Centre, Chelsea Harbour. Simone has worked for UBM EMEA, the premier market leader for B2B events, since 2011 and, together with her team including Sam Fisher, Andy Bishop and Will Wootton, has been responsible for significantly raising the profile of this international event.
With strong relationships across the industry, Sam Fisher has been involved in developing strategy, managing the fair's design collaborations and content, including Future Heritage designers, building an impressive reputation for Decorex as the leading destination for the industry, both at home and abroad.
Creative Director Andy Bishop has had a major impact on the show with the development and introduction of exclusive feature areas such as the celebrated entrance carousel that has seen a number of leading designers involved. He has delivered design spaces at events for more than 20 years and joined UBM in 2005, producing key features, entrances and hospitality spaces since 2012.
After starting his career in publishing Key Account Manager Will Wootton has worked on five editions of Decorex, maintaining a strong relationship with exhibitors and ensuring they fit with the overall brand values of the show.
Decorex International will continue to collaborate closely with Simone in her new tenure at the Design Centre Chelsea Harbour. Decorex 2018 will be held once again in the prestigious grounds of Syon Park and an exciting line-up is already being planned for the event on 16-19 September 2018.
"Decorex International will continue to be at the forefront of the design industry, supporting both innovation and tradition, as London confirms its status as the centre of global design," says new Brand Director Anna Knight.
Claire German, Managing Director, Design Centre, Chelsea Harbour comments:
"I am delighted that Simone du Bois is joining the team at Design Centre, Chelsea Harbour. She has already proved to be hugely successful, highly effective and popular within the interior design world. From November she will bring a wealth of invaluable experience to the exciting future exhibition plans that are about to unfold at the ever-evolving Design Centre, Chelsea Harbour."