Andrew Orange at Decorex International 2015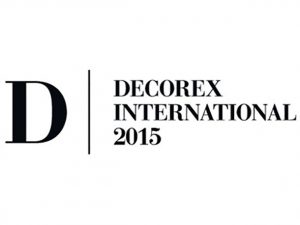 (UK) – Confirmed as speaker during Decorex seminar programme, Andrew Orange presents 'An LED Survivors Guide'. A series of seminars will be delivered by notable figures across design, interiors, lighting and other creative sectors. Take a look at who will be giving insight into the world of lighting.
The Languages of Light – A creative approach to residential lighting
The talk will introduce The Languages Of Light, Light IQ's Creative Director Rebecca Weir's inspirational and visual book to the creative process of lighting the home. The philosophical and human-centric approach incorporates a journey through understanding light as a basic tool, unveils the emotional and physical responses to light, case studies and light effects. Lighting principles and practicalities are illustrated through photography, with the fundamentals of lighting clearly conveyed, showing how contemporary technology can assist in driving the creative process. This new book will serve as a resource for interior designers, architects, property developers, landscapers and the homeowner looking for the confidence to integrate contemporary lighting practice into their projects.
An LED Survivors Guide
In the fast-paced world of LED lighting, designer and supplier of classic and contemporary lighting, Andrew Orange, of his brand House of Orange, will discuss the difficulty in keeping up with constant developments in lighting technology. He provides essential tips on lighting in the LED era, reviewing the changes, fittings, fixtures and the impact of new technology on today's lighting schemes. Topics include: Where to illuminate? What light for which job? What colour of light do we use? Where do we position the lighting source? How do we select the correct type of source? How do we control the source?
If you're taking part in The London Design Festival exhibiting at Tent London, designjunction, 100% Design or Decorex International, be sure to get involved with darc's pre-event showcase! Contact Helen on h.fletcher@mondiale.co.uk for more information.