Design Shanghai completes seventh show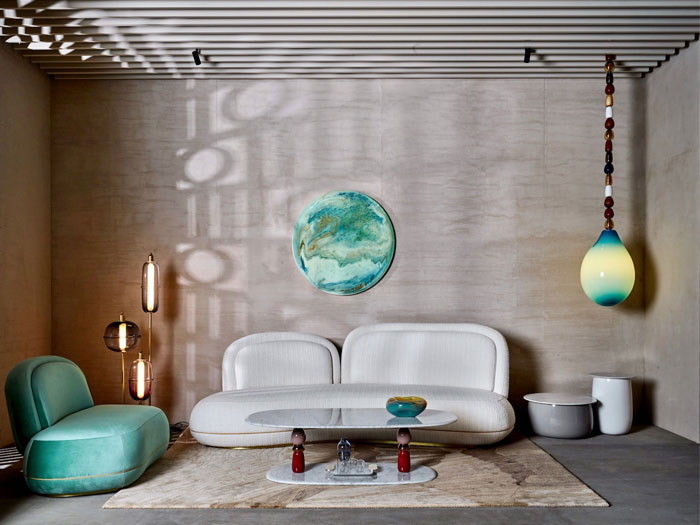 (China) – Design Shanghai opened its largest show to date on 26th – 29th November in its new venue at Shanghai World Expo Exhibition and Convention Centre in Shanghai, China.
After two postponements, the seventh edition of one of Asia's largest design events brought together over 400 leading Chinese and international brands.
In addition to a new partnership with Audi, Design Shanghai 2020 presented a number of large-scale installations and special features to complement the exhibitor programme. This also included a forum featuring over 40 speakers from China and abroad, such as Steven Smit, Frank Chou, Chi Wing Lo, Kelly Hoppen, Tom Dixon and Barber & Osgerby.
At the event, there were two new sections this year – Objects & Accessories and Talents – in addition to Contemporary Design, Classic & Luxury, Kitchen & Bathroom, Workplace, New Materials and Applications.
International representation this year was at an all-time high despite travel restrictions. In a show of confidence for the fair, eight countries including Italy, Norway, Denmark, Czech, Spain, Finland Portugal and the UK had dedicated sections, and several consular representatives attended this year's opening ceremony.
Zhuo Tan, Director of Design Shanghai, comments: "Even though the show was affected by the pandemic at the beginning of the year and was postponed twice, we made it happen and it is larger than ever, which is a testament to the resilience and ambition of the design community and market in China. We are very grateful for Audi's support, and we will continue to bring the most up-to-date design trends to our audience and to explore new opportunities."
One of the top 10 highlights of the show included House of Wang, a lifestyle boutique that opened in Beijing in October, presented an elegant selection of works by international designers including Sé Collection, Ochre, Apparatus, Bethan Gray, Nada Debs, Omar Khan Rugs, 1882 Ltd., Alexa Lixfeld, Paola C., Peter Yuill, Corine Van Voorbergen, Calico Wallpaper and Martyn Thompson Studio.
Additionally, House of Wang has constructed a new version of the light installation "Kaleidoscopia II" by British designer and recipient of the Queen's Award for Enterprise Lee Broom. The designer's iconic lighting products – Chamber, Orion, Fulcrum, Eclipse, Mini Crescent and Carousel – are hung against reflective surfaces within a dark space, creating an immersive and dazzling environment for visitors to experience.