Designers Mind and Women in Lighting host wellbeing webinar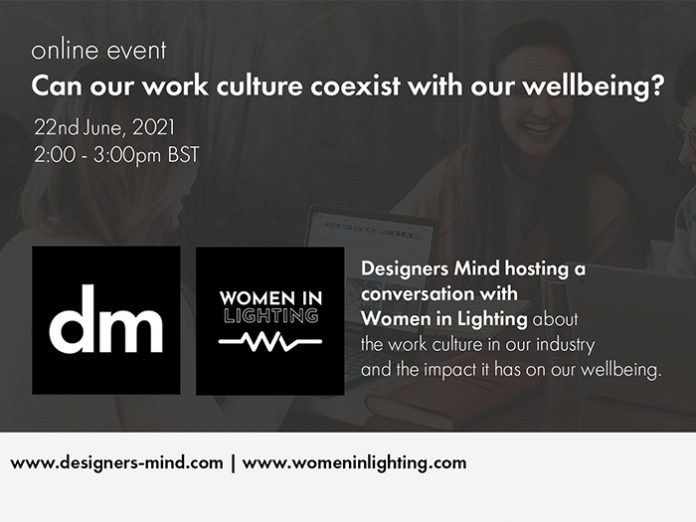 (Online) – Designers Mind and Women in Lighting have come together to host a conversation about the work culture in the design industry, and the impact this has on our wellbeing.
The session, hosted by Designers Mind's Kaye Preston and Kael Gillam, alongside Martina Frattura, Women in Lighting R.A.W Blogger, is titled 'Can our Work Culture Co-Exist with our Wellbeing', and discussed the challenges that are faced in the design world, and the changes that can be made. Areas such as openness, setting boundaries, managing expectations and priorities were all on the agenda.
Intended to have a relaxed, informal feel, the session was a 'Clubhouse Style' talk, where the speakers opened the conversation and asked the audience to join in.
The session will took place on Tuesday 22 June at 2.00pm BST.