designjunction relocates for London Design Festival 2015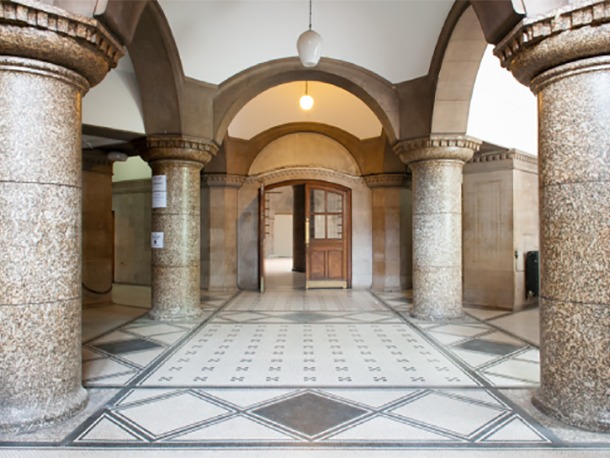 (UK) – designjunction announces this year's flagship show will be held at two stunning new central London locations – The College and Victoria House. The College – formerly known as Central Saint Martins – will house designjunction 2015's leading trade-focused design brands while across the road Victoria House will present the show's largest-ever offering of premium retail design brands.
Known for taking on challenging industrial spaces at venues across the globe, designjunction 2015 is set to transform London's design scene with a major collaborative show. "This exciting move is the next step in our nomadic evolution as we continue to challenge ourselves and our exhibitors in raw, character-filled buildings,' said designjunction managing director and founder Deborah Spencer. "Following our hugely successful three-year association with the Sorting Office, the time is right for us to raise the bar again."
designjunction 2015 will host more than 180 cutting-edge design brands, 35 design-led pop-up shops, the largest ever edition of lightjunction, a seminar programme, interactive flash factories and a wealth of culinary delights across the two venues.
The College has been largely disused since the design school moved to Kings Cross in 2011 and will present a new and exciting challenge for designjunction's team. The College stands at the very heart of London's vibrant design scene with an extensive list of alumni including Sir Terence Conran, James Dyson, Stella McCartney, Rodney Fitch CBE, Michael Marriot, and designjunction's own creative director Michael Sodeau.
"The College is steeped in history and you can feel the energy as you walk through the building," said Sodeau, who has been designjunction's creative director since its inception in 2011. "The move will continue designjunction's growth and maintain our principle of breaking the mould of the traditional trade show, creating a show for the industry by the industry." Cutting-edge design will create a striking contrast to the College's characterful classrooms, where some of the world's leading designers learned their craft. Hand-blown pendants will light up ceilings, delicate ceramics will decorate the rough work benches and iconic furniture will sit in the very rooms they were once studied. designjunction2015 looks to revive the iconic design school, breathing a new lease of life into the historic walls.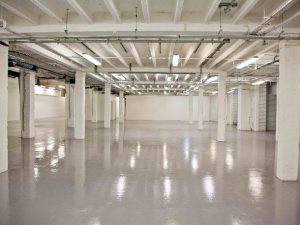 A two minute walk from the College sits Victoria House – a stunning exhibition space across four open plan levels. Victoria House will accommodate designjunction's largest ever retail offering with an impressive 2,000 sq metres of exhibition space. This year designjunction partners with online retailer Nest across the show. Previously home to designjunction 2011, this multi-purpose venue boasts industrial features and glazed brickwork throughout. As designjunction 2015's official retail destination, Victoria House will be London's most exclusive shopping destination, offering the finest design and premium brands during the Festival. More than 35 retail outlets will set up shops across the entire space to provide design-savvy visitors with a unique shopping experience. "The move signifies a turning point in our retail offering, as we now have the space to add more shops than would be possible at the Sorting Office," said Deborah Spencer. "Because designjunction launched at Victoria House the venue already forms part of our history." Key retail brands include: Outline Editions, Punkt, Native Union, HAM, Retro Maps, and Artful Projects.
This year's line-up will see the return of a host of brands and designjunction partners including Modus, Mitab, Orsjo, Channels, James Burleigh, TON, Objekten, Dare Studio, and String.