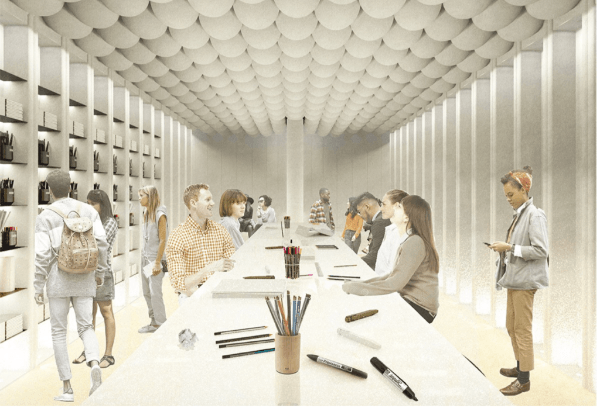 (UK) – designjunction will transform London's South Bank this September (20-23).
Hundreds of product launches, boutique pop-up shops, installations, exhibitions, and specially curated talks programmes will be launching at this year's designjunction.
The Doon Street site, will house 200 international design brands and temporary pop up shops. The Riverside Walkway will showcase a series of outdoor installations, whilst Oxo Tower Wharf  and Bargehouse will host major brand activations, talks and exhibitions.
designjunction will also be supporting the Stephen Lawrence Charitable Trust (SLCT) in partnership with RIBA in a year-long campaign, which aims to raise funds and promote diversity and inclusion in the design and architecture industry. Reflecting Stephen's desire to become an architect, 'The Architect's Toolkit' intends to help SLCT inspire and enable young people from underrepresented backgrounds to study and qualify as architects.
The toolkit, created by London-based stationery brand Mark + Fold, will be a special edition of an architect's essentials designed in collaboration with three renowned designers. Following the show and to coincide with the inaugural Stephen Lawrence Day (22 April 2019), a small run of each toolkit will go into production. A percentage of the profits made will go towards giving someone else the tools they need to start their career.
'The Architect's Toolkit' project will launch at designjunction as part of a co-working space designed by award-winning, Brixton based architecture practice Squire and Partners, using acoustic panels by We Design Silence. Squire and Partners' installation creates a highly stimulating dreamscape environment in which core design tools are unlimited, and people from all generations and backgrounds can meet, work and create together. The space will be an active feature within the show where designers will host interactive workshops and connect young designers with industry leaders.